---
Hardwood vs Hardwood-Style Tiles: Which is Better?
When it comes to laying a new floor, many homeowners find themselves torn between traditional wooden flooring or hardwood-style tiles. Both options will look beautiful in your home, but each material has pros and cons that you'll need to weigh carefully before making your final choice. The best option for you will depend heavily upon your particular circumstances, the climate that you live in, and whether you have small children or pets to consider.
Here at How To Home, we understand that choosing between hardwood and tile isn't easy. That's why we have put together this list of the benefits and drawbacks of each material, so you can pick the right one for you and your home.
Hardwood Flooring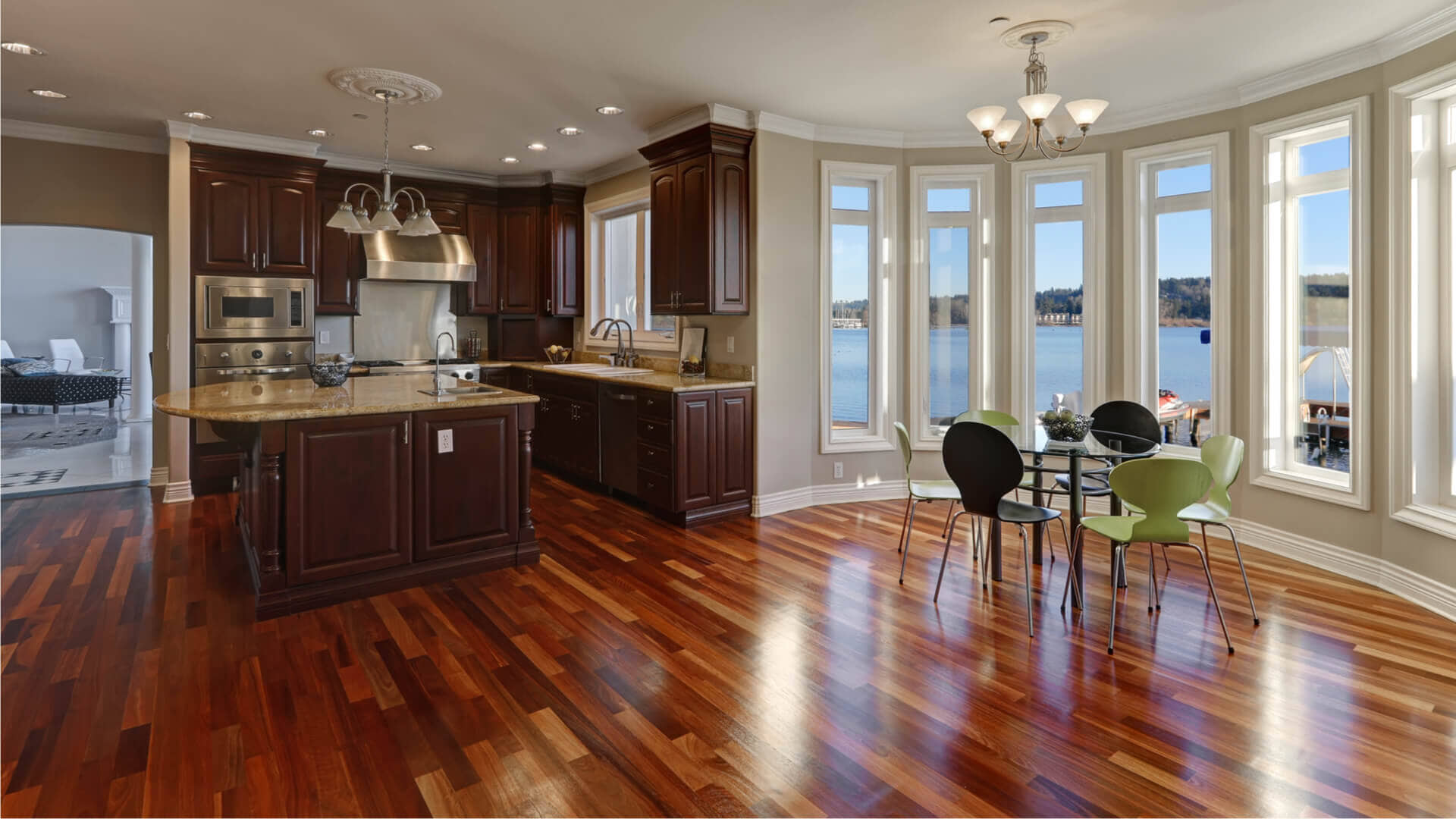 Hardwood flooring a beautiful addition to your home, and it can also increase the overall value of your property. The aesthetic appeal of hardwood rarely goes out of style, so it is a popular choice for many homeowners. When deciding whether or not hardwood is the correct choice in your circumstances, you should first consider these pros and cons carefully:
Pros Of Hardwood Floors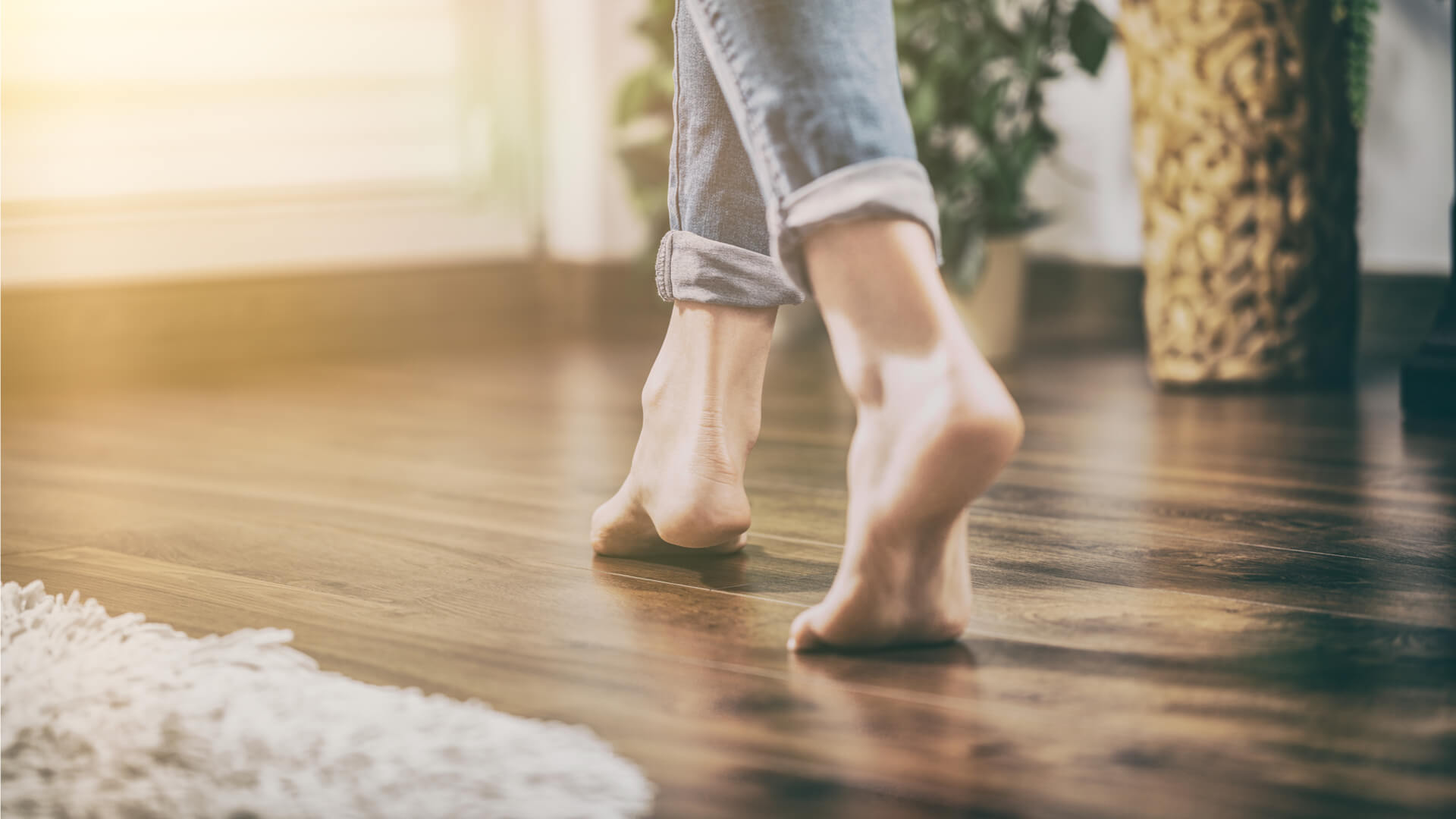 Timeless Style
Many people prefer the feel of "the real thing" when it comes to wooden flooring. Hardwood is a timeless material with inherent beauty and natural variance that makes it popular across traditional and contemporary design styles. It also comes with flexibility: should you wish to mix-up your color scheme, add new furniture or renovate, you can simply sand the floor and re-paint or re-finish it any way you choose.
Adds Value To Your Home
Hardwood floors can add extra value to your home. House hunters are often put-off when they see carpet in a property because they tend to see carpet as something which will need to be replaced.
Meanwhile, hardwood floors are seen in buyers' eyes as more versatile and easier to clean. Therefore, buyers will almost always pay a higher price for a home with hardwood floors.
Warmth
There's something about hardwood which exudes a homey feel to a room. Hardwood floors are warmer under the feet, which makes them a great choice if you live in a cooler climate.
Because of its insulating properties, hardwood can help you to reduce your heating bills during winter months. It is also much more comfortable for any pets that like to lay on the floor.
More Forgiving
Not only is hardwood warm underfoot, but it is also a comfortable and forgiving choice too. Unlike tiles, wood has shock absorbing qualities, is less slippery and is gentler on the joints.
This will make a big difference to your fatigue levels if you are spending hours on your feet in the kitchen, for example. Furthermore, the shock-absorbing qualities of wood mean it is more forgiving in the event of a fall, or if something is dropped onto it.
Sound Absorbent
Hardwood flooring is one of the best choices to absorb sound and improve the acoustic qualities in the home. It is much quieter to walk upon and doesn't reflect sound around the room. This is great if you have a busy household with children and pets running back and forth.
Cons Of Hardwood Floors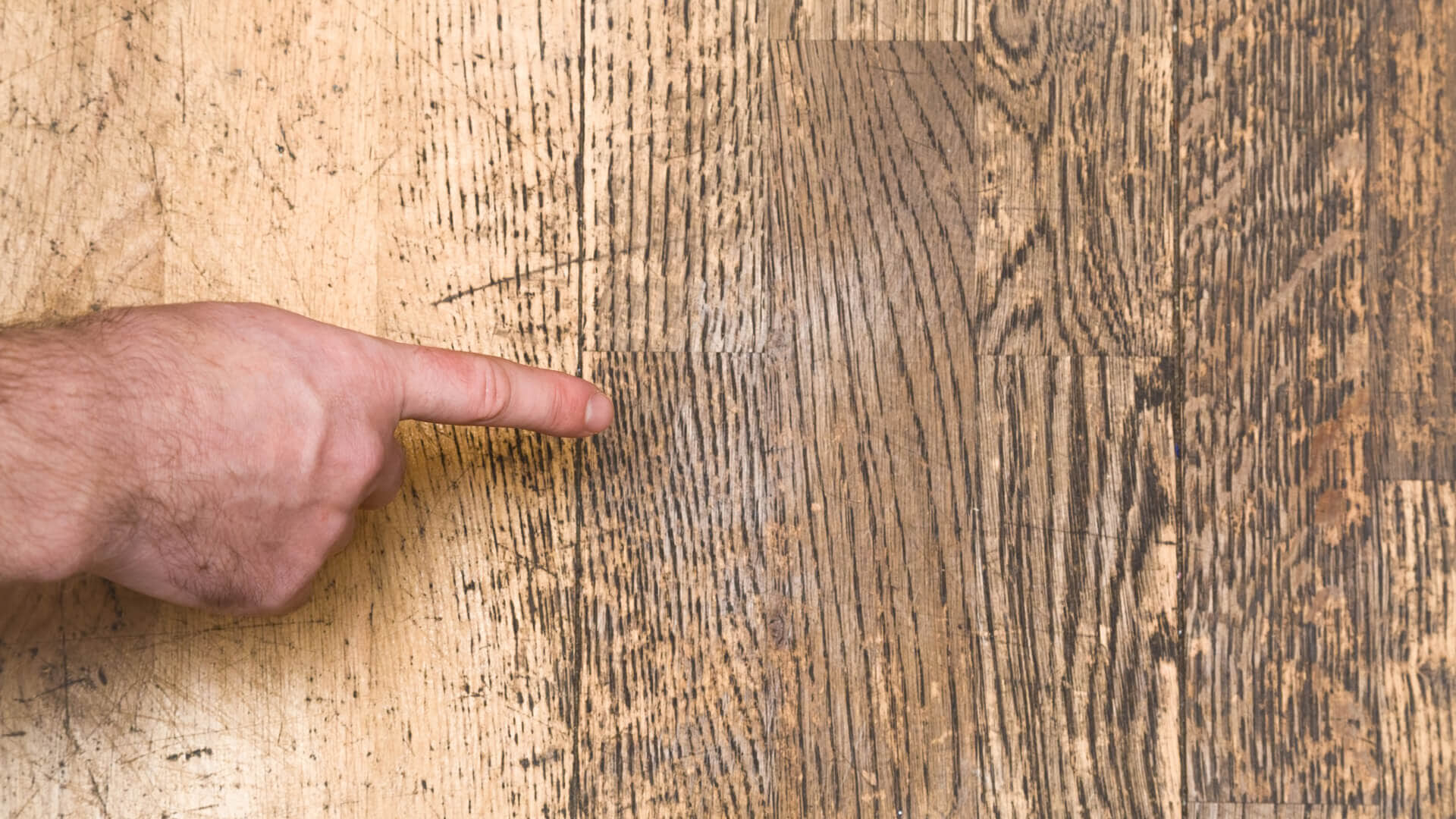 Cost
One of the major downsides of hardwood flooring is the cost. Installing hardwood is generally more expensive than tile, depending upon which type of flooring you choose.
Solid wood flooring is the priciest choice, while a combination of solid wood and a plywood base layer tends to be a bit more affordable. The size and finish of each plank will dictate the overall cost.
Additionally, it is important to remember that there will be further costs after the materials have been purchased. You'll need to pay for your existing floor to be prepared for installation, including any underlay as required or the cost of a contractor. All of this can add up to a rather hefty bill.
Upkeep
Hardwood may be timeless in its appeal, but it is not as resistant to wear. It can be easily scratched and scuffed over time, especially in high-traffic areas and if you have pets in the home.
Sliding chairs back and forth will create noticeable marks relatively quickly, as will high-heeled shoes if you are not careful to remove them when you come in. Light scratches can be repaired with specially designed sealants and waxes, but deeper scratches will require a complete refinish for removal.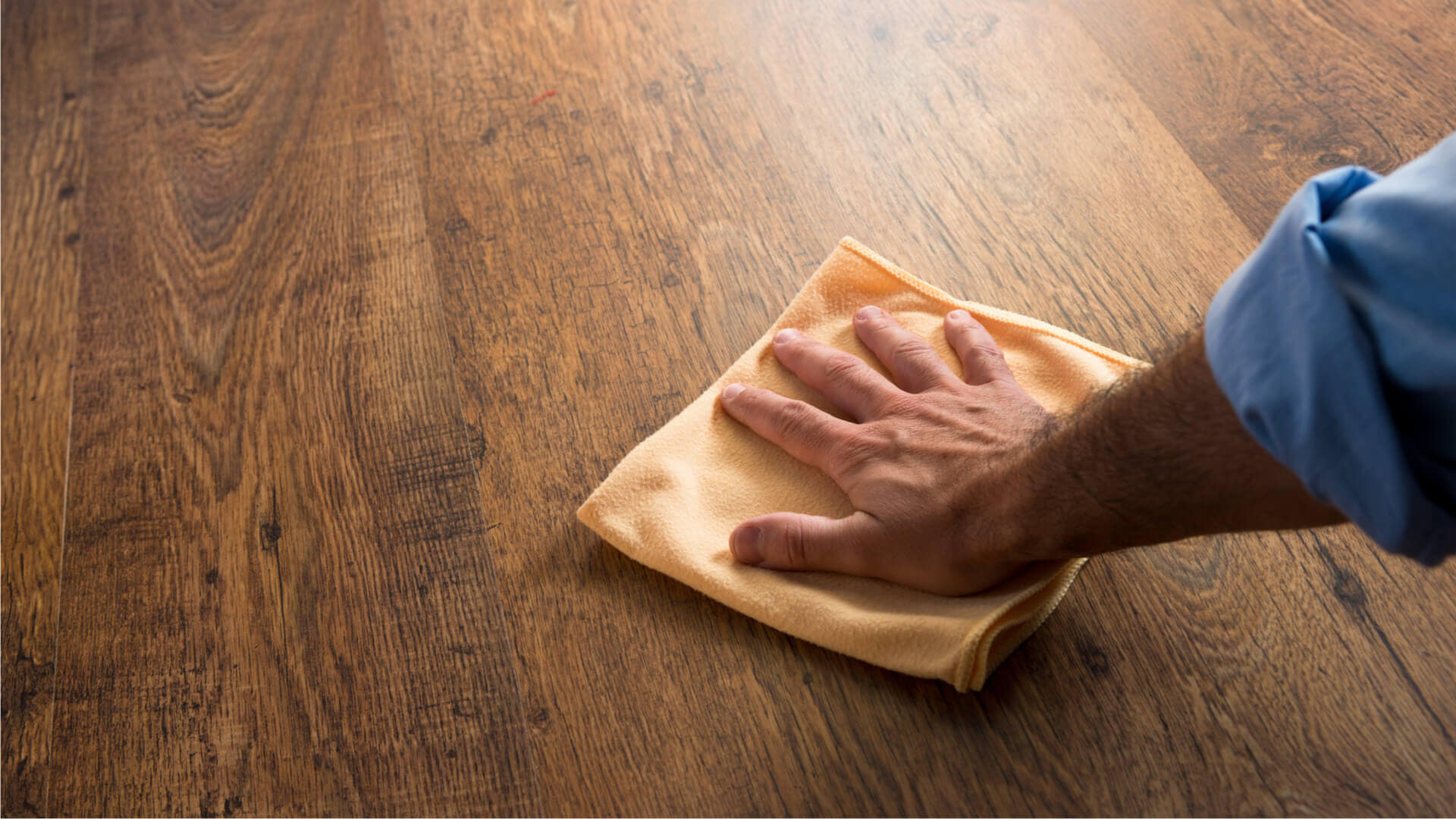 Water Damage
Another negative aspect of hardwood floors is that they are particularly vulnerable to water damage and therefore not suitable for every room in the home. Bathrooms are perhaps the best example: it doesn't matter how well they are installed and finished, hardwood floors will eventually suffer the effects of high humidity and water pooling that inevitably occur in this room.
If you have hardwood flooring in the kitchen, areas at the base of the sink or under the washing machine are also at risk of water damage, especially if you are unfortunate enough to experience a leak. Lastly, if there are children in the home, hardwood floors can get quickly stained by dropped juice cups, craft inks, and play paints.
Installation Issues
Hardwood flooring is more difficult to install than tile. Your floor will require much more preparation and will likely need a base material such as plywood to be laid first. Sometimes you may experience issues with the additional height created by the base materials, too. This can cause problems with clearance when opening doors, or installing beneath appliances in the kitchen.
Due to these factors, hardwood may not be a viable option in some cases. Either way, you should make sure you have taken the time to consider whether or not hardwood will actually fit in your home before taking the plunge.
Hardwood Style Tiles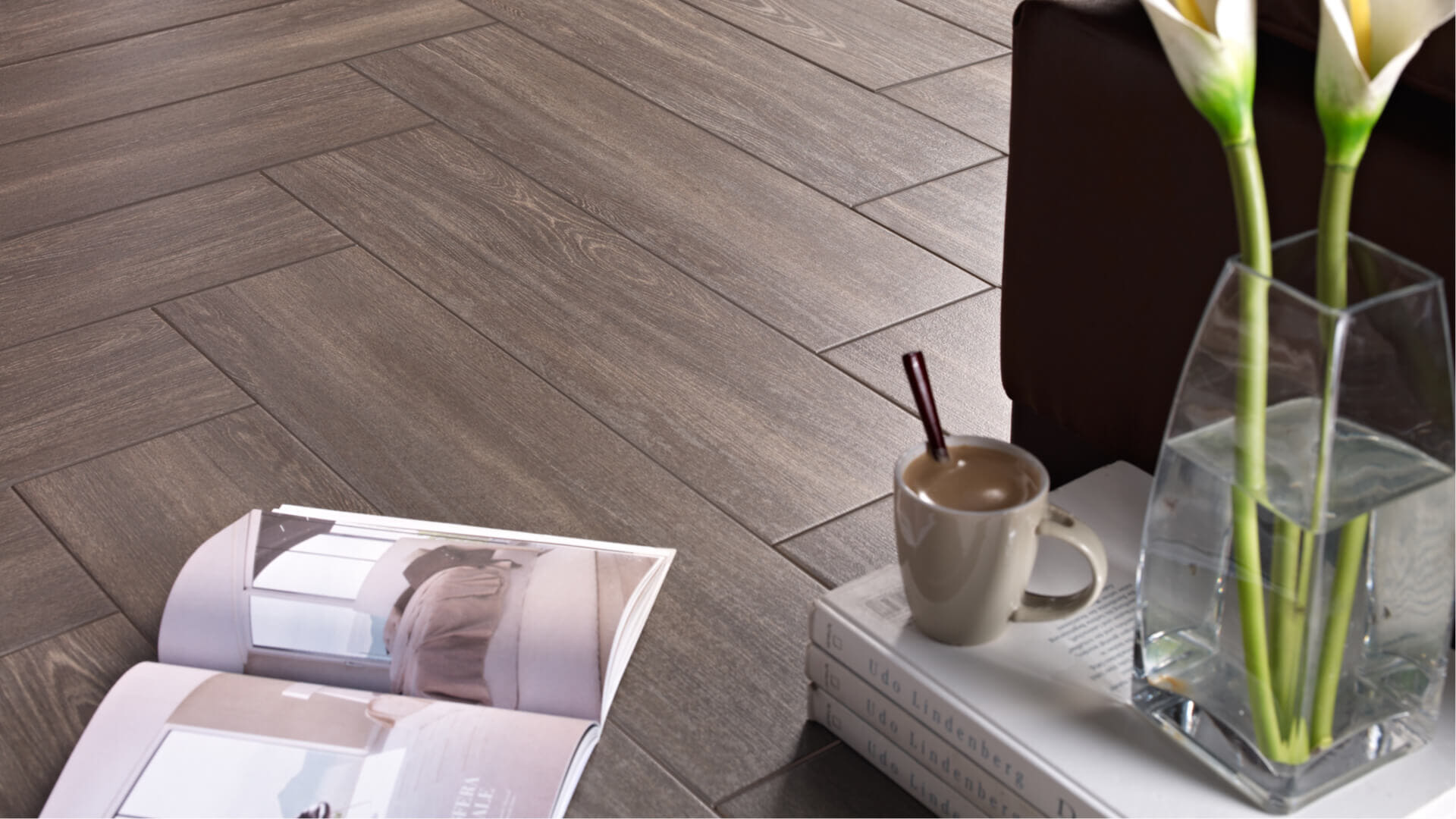 Hardwood-style tiles are becoming a popular and practical alternative to traditional hardwood. Not only are they easier and cheaper to install, but tiles offer a much wider range of colors and textures than natural woods to give homeowners a greater array of styles. Just like real hardwood flooring, though, there are a number of things to consider before rushing out to buy hardwood-style tiles. Some of the main benefits and drawbacks include:
Pros Of Hardwood-Style Tiles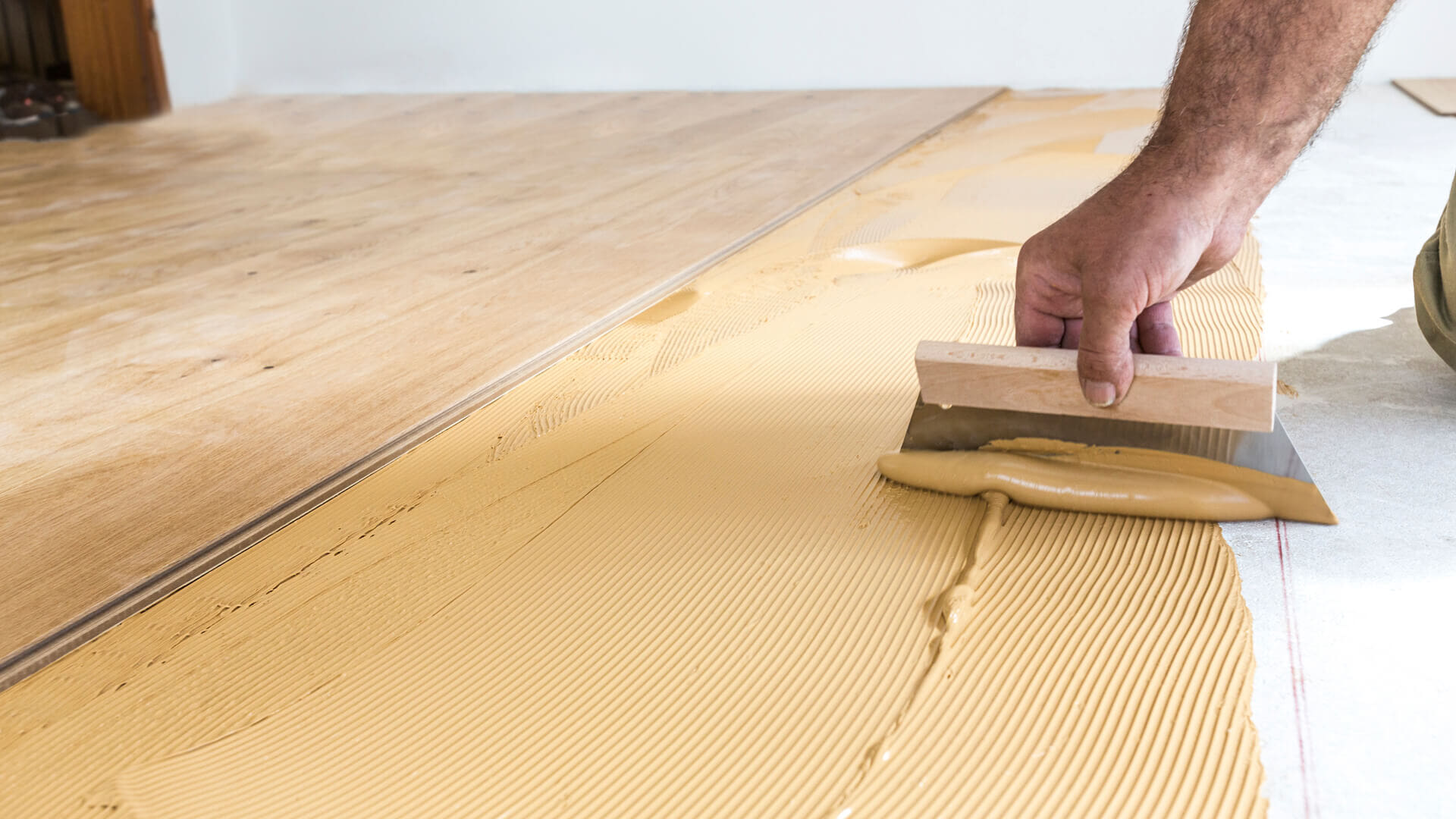 Durable
Replacing your flooring is a big investment, so you'll want to be confident that it will last. Hardwood floors are beautiful, but we have seen that they don't stand up well to daily abuse. Hardwood-style tiles, however, are a highly durable alternative. These tiles are tough and extremely scratch-proof, so they won't lose their aesthetic appeal easily.  This makes them a great choice if you have children or pets or if you are considering renting out your home in the long run.
Low Maintenance
Traditional hardwood requires a fair amount of upkeep if you want your floor to stay looking its best. Scratch repairs, resealing, and refinishing are time-consuming but necessary maintenance jobs to prevent hardwood from looking shabby.
On the other hand, hardwood-style tiles require very little maintenance. All you need to do is ensure your grouting is tight and matches the tile color when laid. If you do this, the grout will be able to take a lot of abuse without looking dirty or worn. That said, should a tile get cracked or damaged, replacing a single tile or two is a much simpler task than refinishing a hardwood floor.
Waterproof
Unlike real hardwood, hardwood-style tiles are a perfect choice for rooms which have high-moisture. Tiles are waterproof, and if installed correctly, can withstand intensely humid and wet environments such as the bathroom without any issues.
If you have wood effect tile in your kitchen, you won't need to worry about spills or appliance leaks warping your floor. Any messes are easy to wipe up in a matter of moments, without any worries about liquid seeping into the cracks.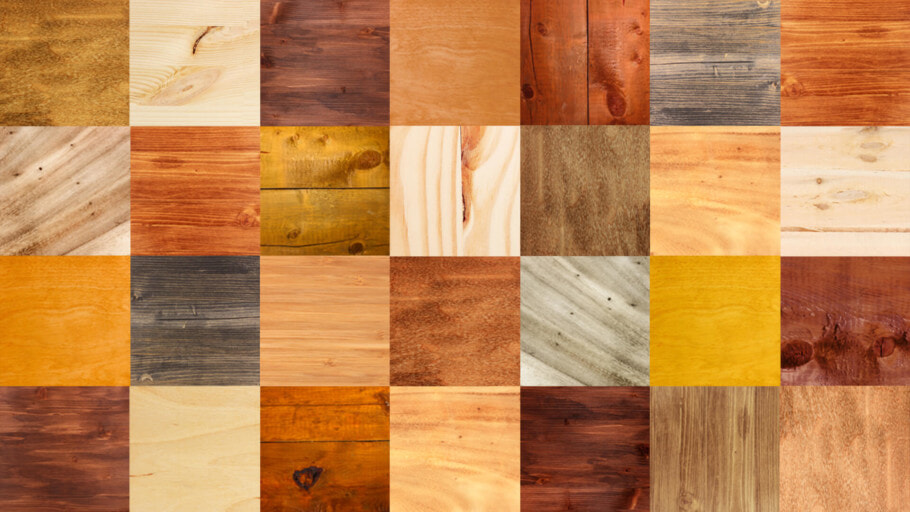 Wide Variety of Colors and Finishes
One of the biggest benefits of hardwood-style tile is that you have a much greater choice over the color, texture and finish. This enables you to have wider customization options to fit your particular style. You can mix and match different tiles, create unique layouts, patterns, or borders as you wish.
You can also combine differently sized tiles to create a special design all of your own. Furthermore, hardwood-style tile is more easily sourced in white, gray, and cream hues which are popular complementary colors impossible to find in natural woods.
Eco-Friendly
It may not be an essential consideration for all homeowners, but choosing hardwood-style tile over real woods is an eco-friendly choice. Using tile instead helps to reduce the number of trees which are felled for use in flooring. This allows you to enjoy the beauty and ambiance of hardwood with a much lower impact the environment.
Cost
As mentioned earlier, hardwood flooring is expensive. Hardwood-style tile, though, enables you to enjoy the look and feel of hardwood in your home on a lower budget. No matter what type or size of tile you choose, the overall cost will still be cheaper than installing hardwood.
Cons of Hardwood Style Tiles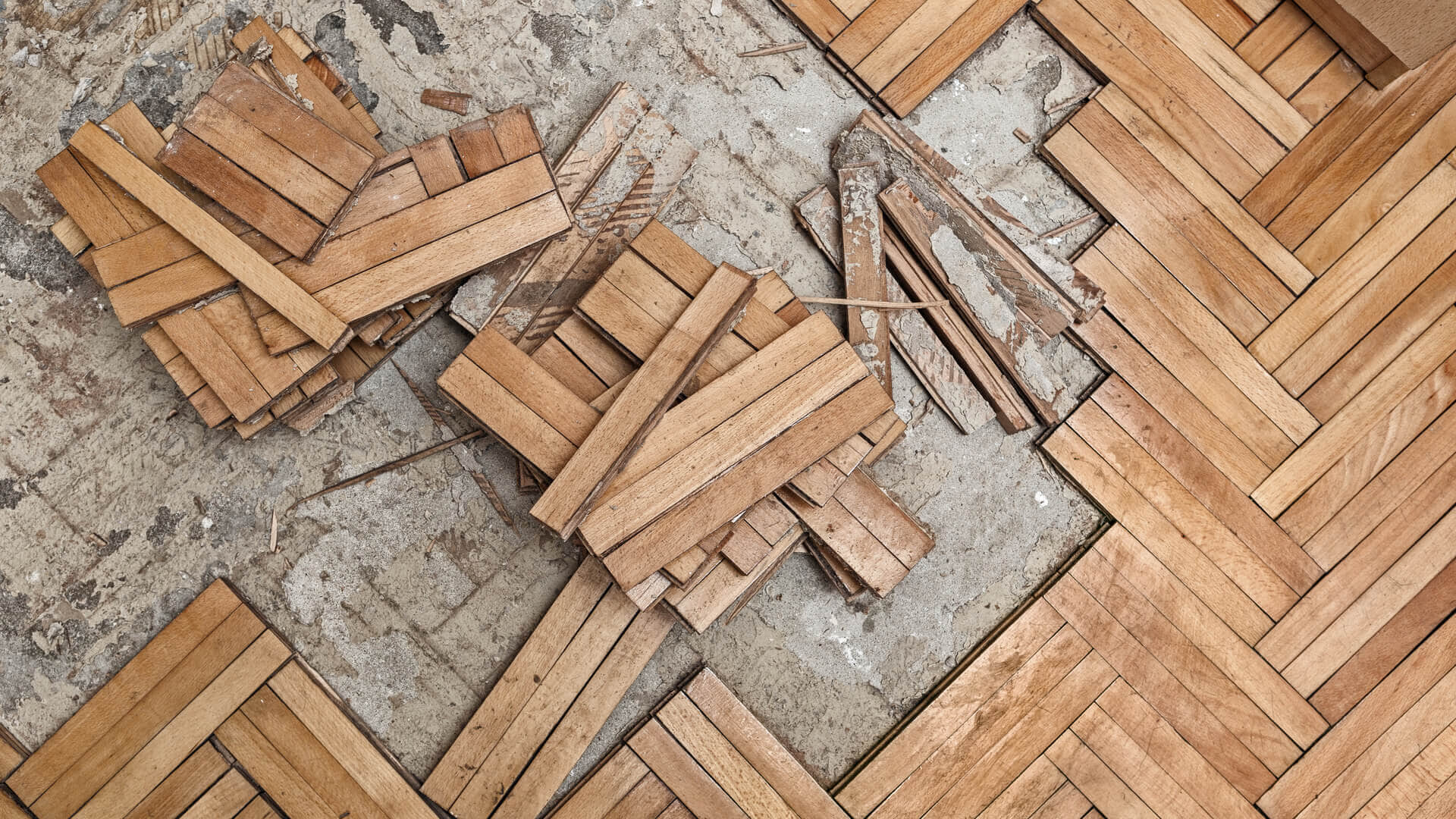 Cold
If you live in a cold climate, you may find that tile flooring is a disadvantage during the winter months. Tile is a very good conductor of heat, so it can leave your feet and your home feeling chilly. One of the easiest ways to combat this is to use large area rugs in the rooms where you spend the most time. The benefit of these is that they can be easily stored away when the warmer weather comes around.
A better solution is to have under tile heat mats installed at the time the floor is laid. These will completely eliminate any chill from the tile during the cold times of year and leave your feet feeling toasty warm.
Slippery
Hardwood-style tiles can be slippery if they get wet, but this is the same for all types of tile. The best way to deal with this is to put non-slip, absorbent mats in those areas which are likely to get wet: such as in the bathroom, porch and inside the back door. These will help to suck up any moisture from shoes, soggy paws or accidental splashes, as well as provide additional grip.
Less Forgiving
A further downside of hardwood-style tiles is that they aren't particularly forgiving should you or your kids take a fall. They can also be quite uncomfortable on your feet if you spend long periods standing and make it more likely that dropped items will break.
Yet again, the best and easiest method to counter this is to use mats. Shock absorbing mats placed in areas you are likely to stand for a long time (such as the stove) will eliminate any fatigue caused by standing on hard tile. If you are worried about small children taking a tumble, there are some stylish shock-absorbing play mats on the market. We reviewed these from Little Nomad in our recent roundup of the best products for childproofing your home.
Final Thoughts
Both traditional hardwood and hardwood-style tiles make beautiful flooring choices. Traditional hardwood is timeless, can increase your home's value, and lends a warm feeling to the property. It is, however, also expensive, not suitable for all rooms, scratches easily, and requires quite a lot of upkeep.
On the other hand, hardwood-style tile offers the same elegant appearance of hardwood, but without any of the drawbacks. Hardwood-style tiles are much more affordable, easier to clean and maintain, highly durable and completely waterproof. Therefore, they make a great option for households with small children and pets as they are able to take abuse without looking dirty or breaking easily.
Overall, if you are looking for the rustic charm of hardwood but without any of the hassle, hardwood-style tiles may be the best choice for you and your home.
Related Posts