---
5 Ways to Childproof a Home During a Renovation
Childproofing a home is difficult enough without having to worry about extra tools, people, and messes permeating the home during a remodel. While it may seem advantageous to move the family to a hotel during your next major remodel, the reality for many homeowners is that they'll need to get their remodel done in the home with their child close at hand.
Like Aaron Massey highlights in the HowToHome podcast, "babyproofing and childproofing under remodeling conditions is different," so you'll need to enter into childproofing with a completely different mindset than you would normally. The many variables of a home renovation often means some of the most dangerous objects a child can get a hold of remain at arm's reach.
To protect your family and keep a little bit of sanity in your home as remodeling work commences, we've put together our top five favorite ways to ensure your children and remodel don't interfere with each other. We'll also go over a few ways you can sanitize your home to ensure that nothing gets in the way of a clean, safe living environment for your children.
Sealing Off Outlets and Handling Wire Management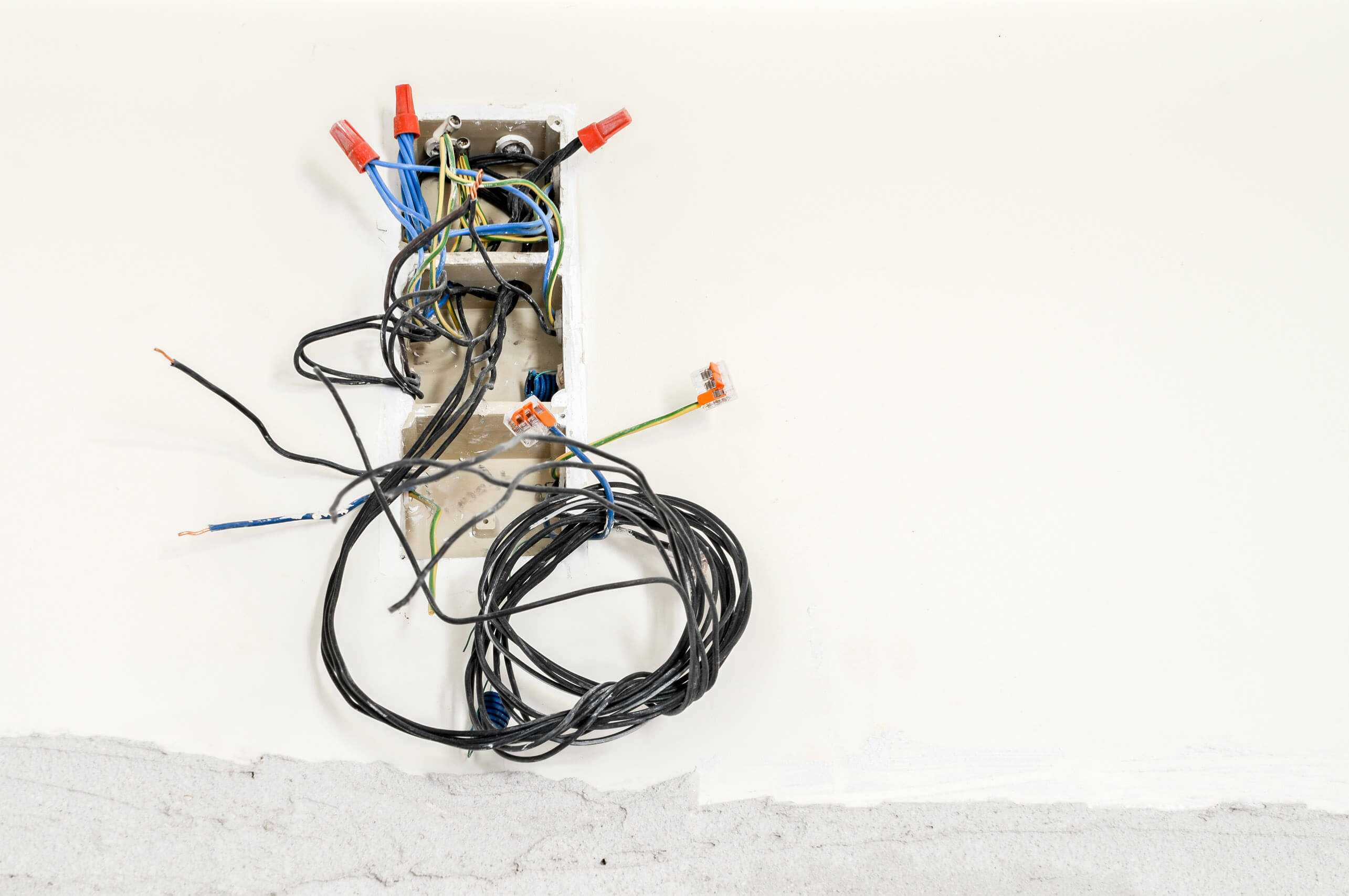 First things first: manage your wires and plugs. You'll be dealing with everything from power drills to buzzsaws and anything in between, and these are often wired haphazardly into the nearest surge protector or wall outlet. The result is a dangerous situation in which your children can place a fork or even small fingers where they shouldn't.
In addition to using outlet covers, we recommend isolating your mess of cords and cables entirely within the remodeling section of your home. If you must, use one extension cord and keep it plugged in as high as possible. This wire can run into the remodeling section of your home and connect to a surge protector from there. Likewise, make sure that all power tools and their cords are kept out of reach of children.
Maintaining Safe Spaces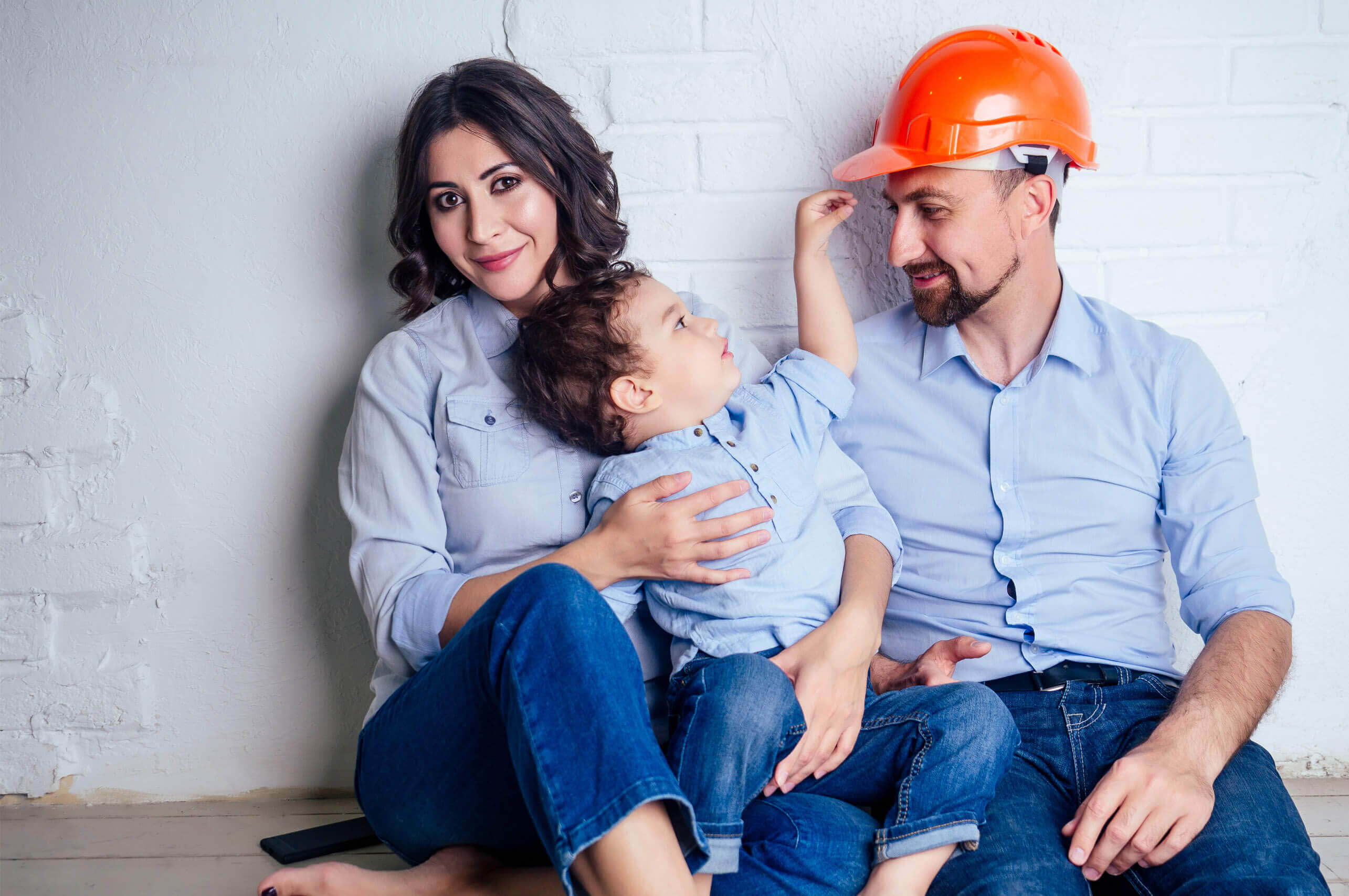 We recommend you divide your home into two distinct sections: that being remodeled and that for living. Contractor communication during a remodel is crucial to make things run smooth. You may want to talk to any workers, volunteers, or contractors working on your project to ensure that they know the difference between the remodeling space and the living space. If possible, designate an entrance to your remodel space outside of the home, so that workers and contractors don't need to enter living spaces to get back to work.
Defining these spaces will allow you to have some peace of mind and firmly enforce that dangerous objects like drills and nails are kept in their proper place. Likewise, having a separated section of your home for the remodel will help you keep your sanity and also helps to keep you – as well as your children – comfortable and safe during work.
Cover and Protect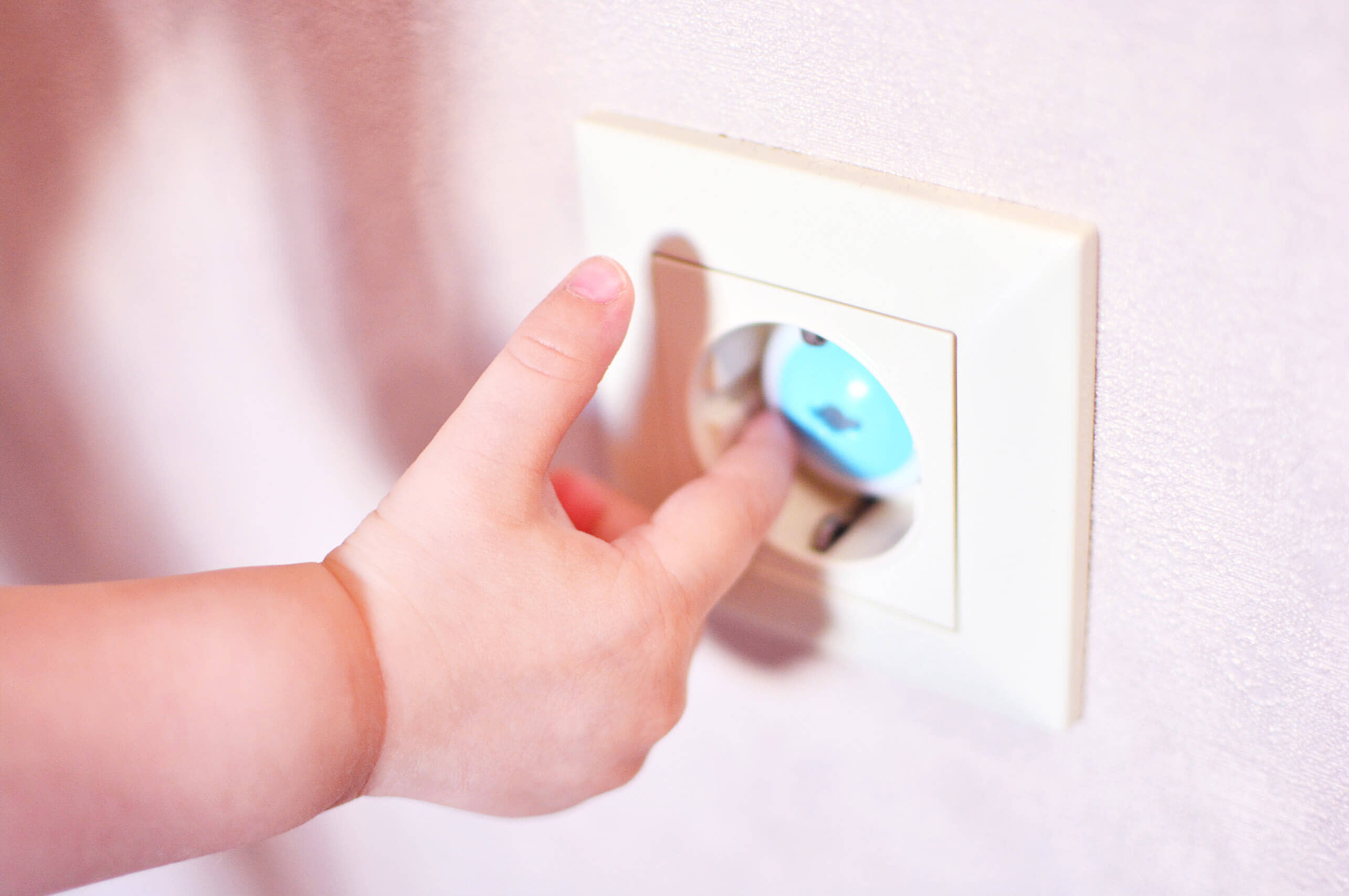 In addition to essential outlet covers, you'll want to ensure that all hardened surfaces where work may take place are also adequately protected. This includes placing plastic over highly-trafficked areas of the home or covering furniture and other objects that can become coated in sawdust. Even after your renovation is completed, you may be surprised and horrified to see just how far debris can travel in your home. This debris can make for choking or breathing hazards throughout your renovation if discovered by a curious little one.
You'll also want to cover up all access to the remodeling section of your home to maintain better air quality. We'll be getting more into this tip later, but for now, having a pair of dust containment poles or a simple plastic liner covering the door between the two sections of your home can radically reduce the amount of dust and debris transference.
Looking Above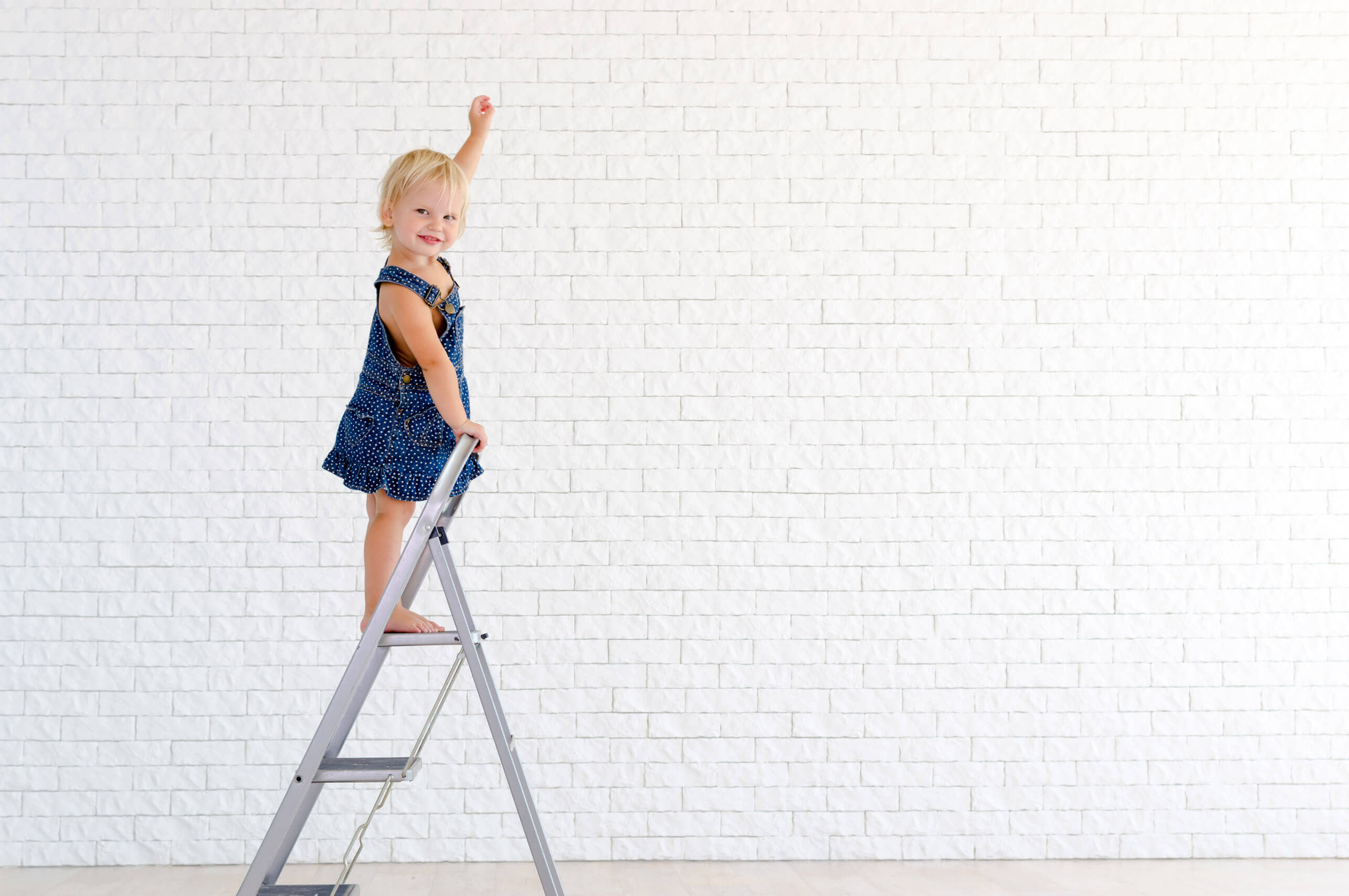 Of course, renovations take place from floor to ceiling, which means that you need to keep an eye to the sky at all times.Even something as simple as moving a ladder across the living room can be dangerous when there isn't enough clearance above for the ladder, or a wrench or hammer was left on the top shelf. To avoid catastrophes, we recommend being safe rather than sorry and not allowing children to access rooms where heavy work equipment is anywhere above their heads.
If you're concerned about thin, tall furniture and accidental bumps on the parts of volunteers or contractors, you can always invest in furniture straps and remove or secure loose items on taller wardrobes and shelving units. You'll also want to ensure your television is secured to the wall rather than simply placed on a TV stand.
Investing in Air Quality and Purifiers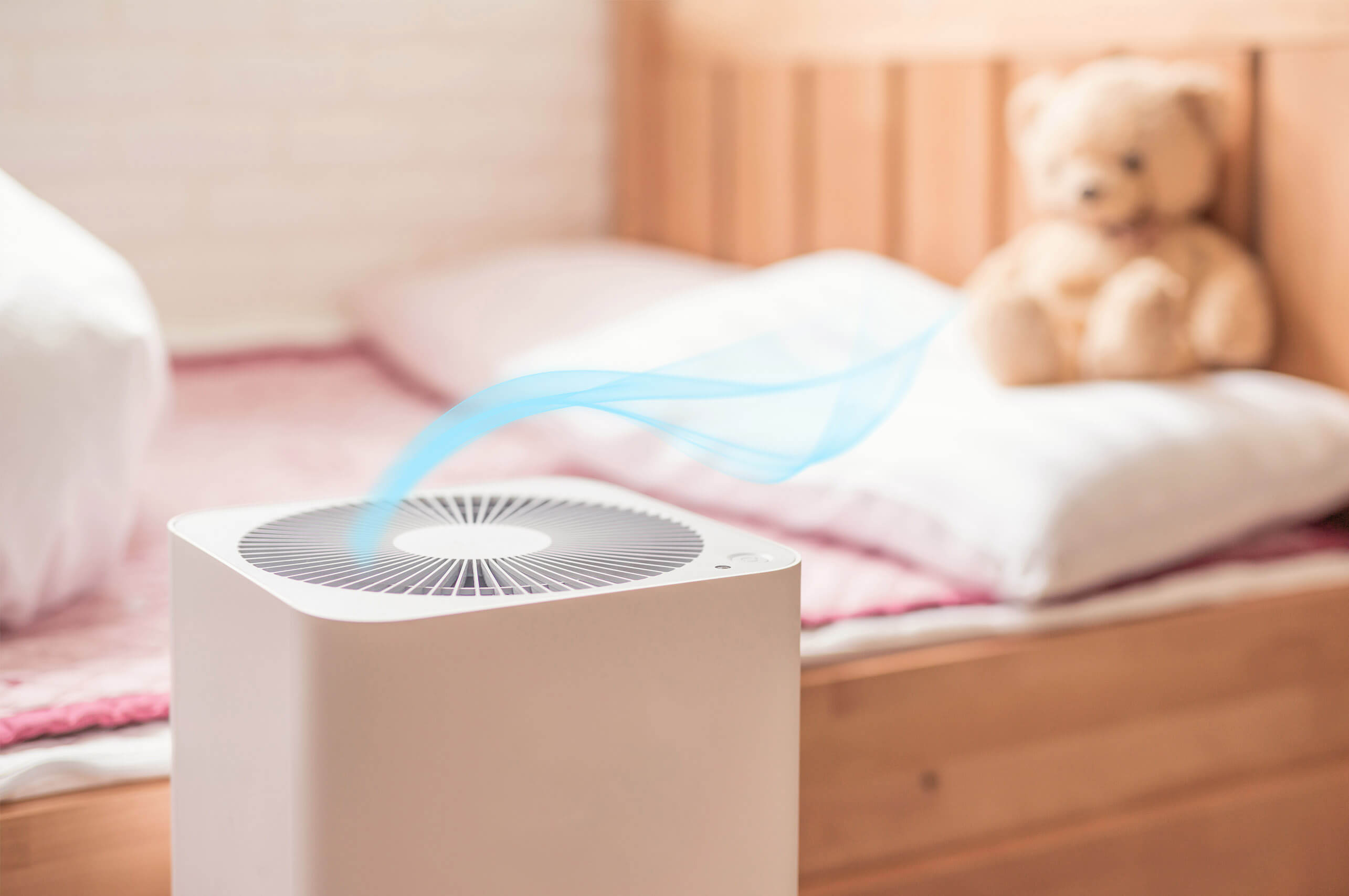 Our final tip is perhaps our most important, as it involves one of the least-considered issues with a home remodel. We talked a bit about maintaining air purity with dust containment poles, which are an excellent starting point for ensuring air quality, but that doesn't mean you should stop here. More so than just about any other hazard, the danger of poor air quality or poor ventilation can be all-too-real for your child.
We strongly recommend investing in an air purifier, which will ensure that the sectioned-off area of your home is filled constantly with fresh, clean air. We also recommend you look into purifiers with replaceable filters, which can help you maintain the efficacy of your filter and keep your home fresh no matter how many months your remodeling work endures.
Final Thoughts  
We know that a remodel can be a tricky and difficult beast to manage when you're already working a full-time job and caring for children. With these five tips, though, we strongly believe you can get a jump start on the precautionary measures you need to take to ensure that no work comes at the expense of your child's health.