---
8 Unique Places to Find Affordable Home Decor and Accessories
Decorating your property with beautiful and unique items is the perfect way to express yourself while also bringing warmth and character into your home. Unfortunately, though, finding the right items at the right price isn't always easy. If you have a hefty amount of cash to spend, locating those stand-out pieces can be easier, but what if your bank account isn't quite so robust? Is it really possible to get the luxe look for less?
Here at How To Home, we believe that a lower budget shouldn't hold you back when creating your perfect space. That's why we have curated this list of our favorite unique places to buy affordable home decor and accessories so that you can style your dream home without breaking the bank.
1. Flea Markets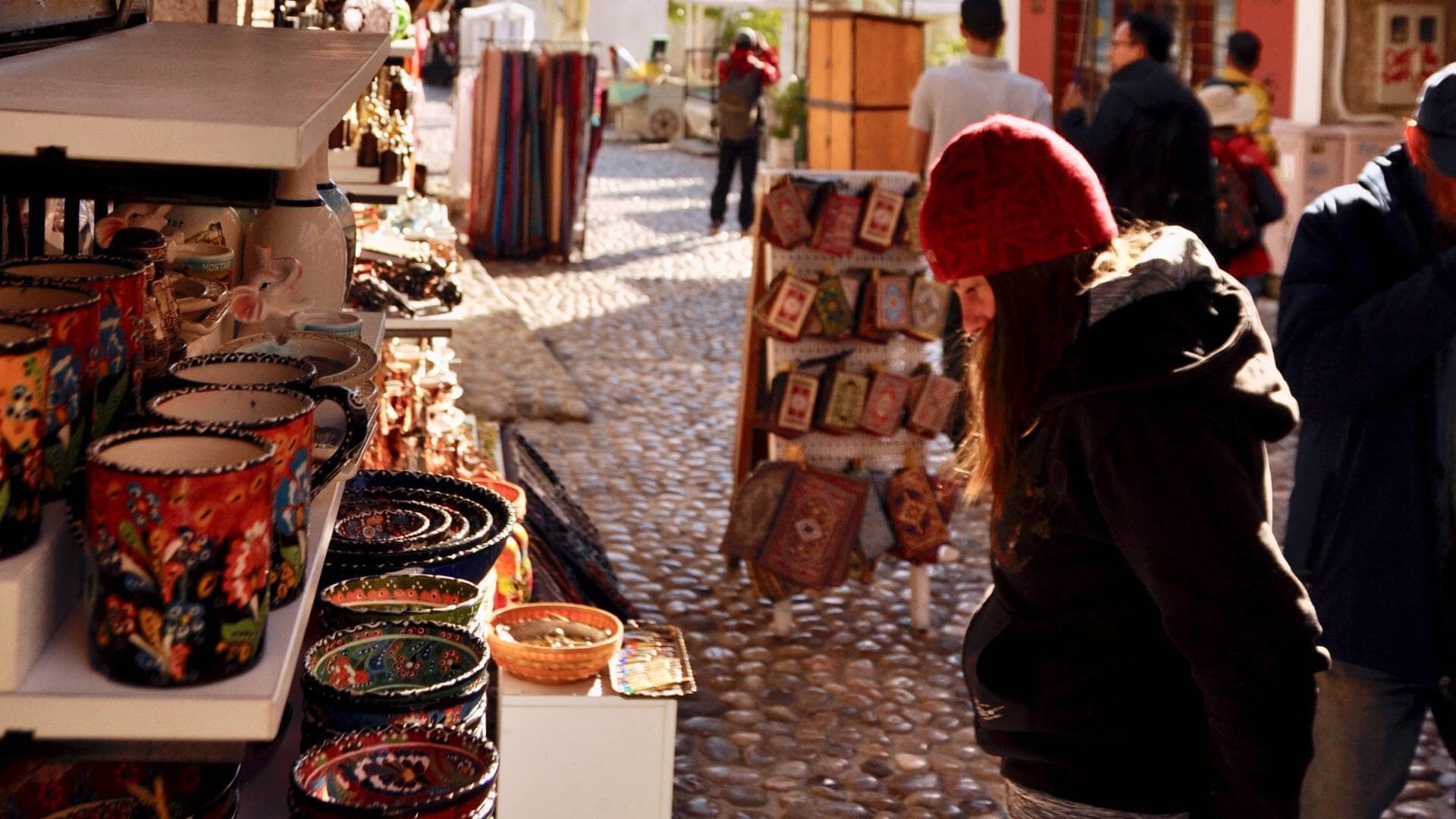 When searching for a special piece that will bring character into your space, flea markets are one of the best places to start. These eclectic gatherings are filled with one-of-a-kind items that you'll never see at your local megastore. This makes them a top choice for style-conscious home shoppers and interior designers alike.
Flea markets tend to cover large areas, and are made up of numerous smaller stands. The goods tend not to be laid out in an orderly fashion, so it is always best to approach flea market shopping with a plan in mind. Locating pieces of unique treasure for your home (before someone else grabs them) will require some strategy.
When perusing the stands, keep the layout and current decor of your home in mind. Sometimes it is easy to get carried away and buy items which looked fabulous in the backdrop of the flea market but clash with your surroundings once you get them home.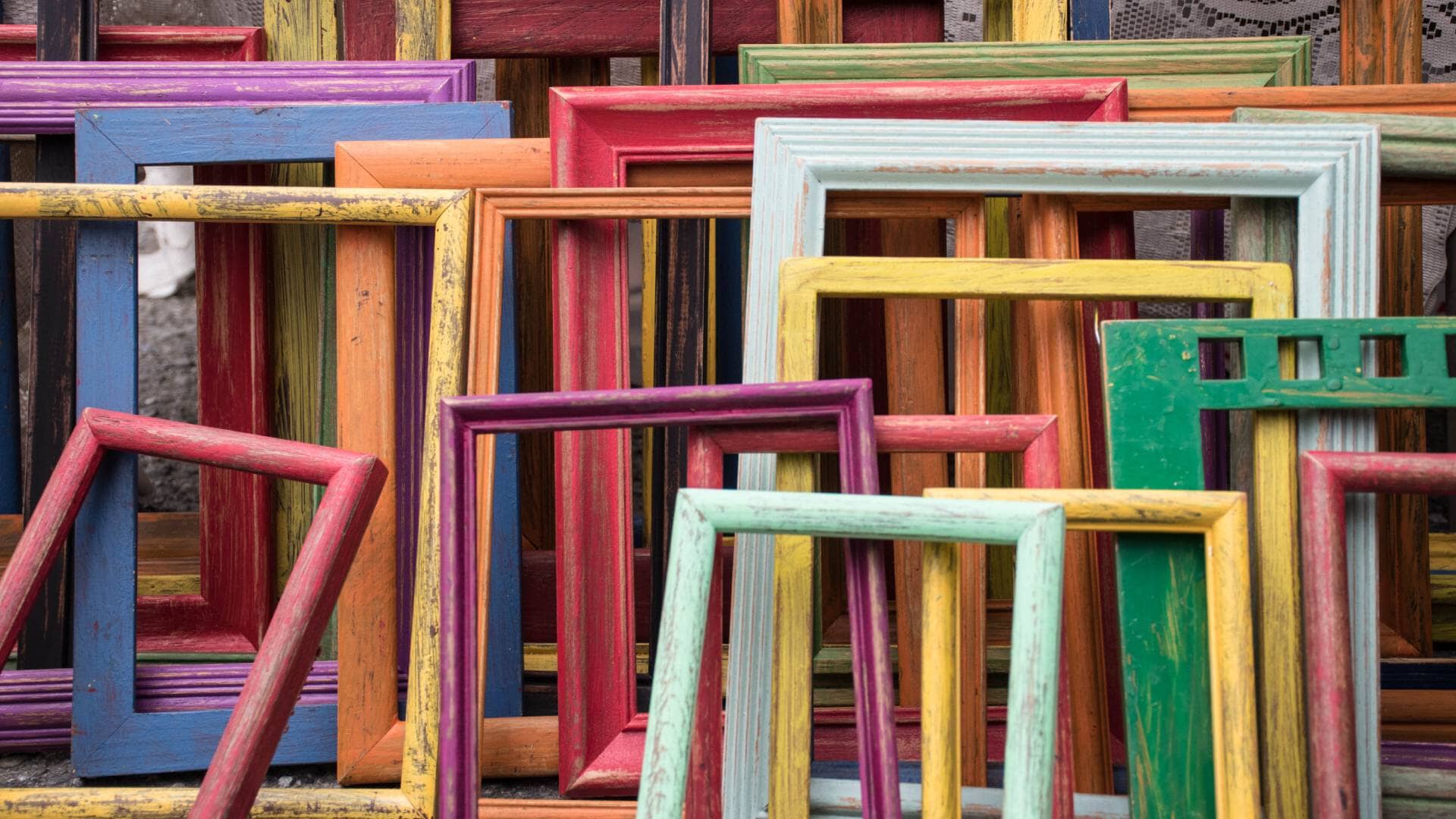 That said, unique and unusual items that draw the eye and could become a focal point of a room should be seriously considered. Even if the color isn't right, this can often be changed later with spray paint or staining.
One of the best things about flea markets is the potential for price negotiation. Being nice and polite is the right way to win a bargain; after all, no one has ever got the best deal by being obnoxious.
When bartering, consider the history and any sentimental value that the seller may have for it. Denigrating an items' value is unlikely to help you win a discount. In addition, if you purchase more than one item you are better placed to get a deal. At the end of the day, though, it simply comes down to how much you want it. If you feel the piece is worth the price, then go for it.
2. Antique Shows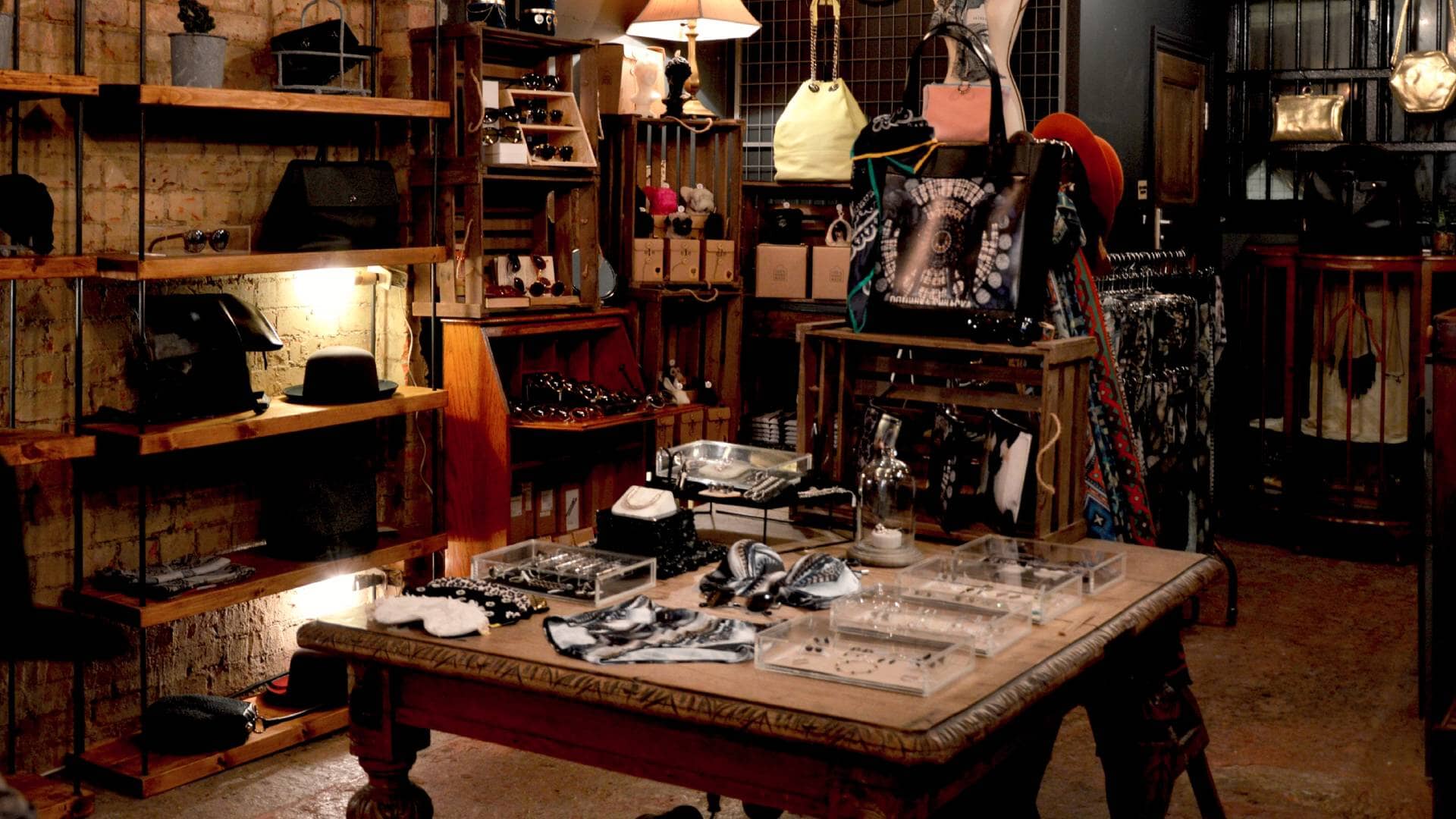 As well as being inherently unique; antiques are a wonderful way to add a historical and cultured feel to any room.  Antique shows, then, are the perfect place to visit if you're looking for a stand-out piece because they can offer everything from beautiful aged furniture to quintessential rugs and tableware.
No two antique shows will be the same. For example, some shows will only have furniture, while others will focus on glassware, art, or lighting. You can find the schedule for local antique shows online and pick out which ones you'd like to visit depending on what treasures you seek.
Of course, the very nature of antiques is that they are aged, so you should expect items to look a little worn. But this shouldn't put you off buying altogether. Many items, especially furniture, can be reupholstered or repainted to revive them. If you have the time, this a great eco-friendly way to 'upcycle', as well as being easy on your budget.
3. Etsy
If there's a distinct lack of flea markets in your area, Etsy is the next best option. Etsy is filled with handmade and unique products and homewares that are often impossible to find anywhere else. Prices do vary, but the majority of items are highly affordable considering their relatively unique nature.
The thousands of sellers using the platform provide an amazing array of one-of-a-kind furniture, lighting, textiles, crafty ornaments and trinkets, so you're certain to find something special for your home. It is also a great place to seek out memorabilia and antiques from the comfort of your couch, making it perfect if you prefer the convenience of online shopping.
4. IKEA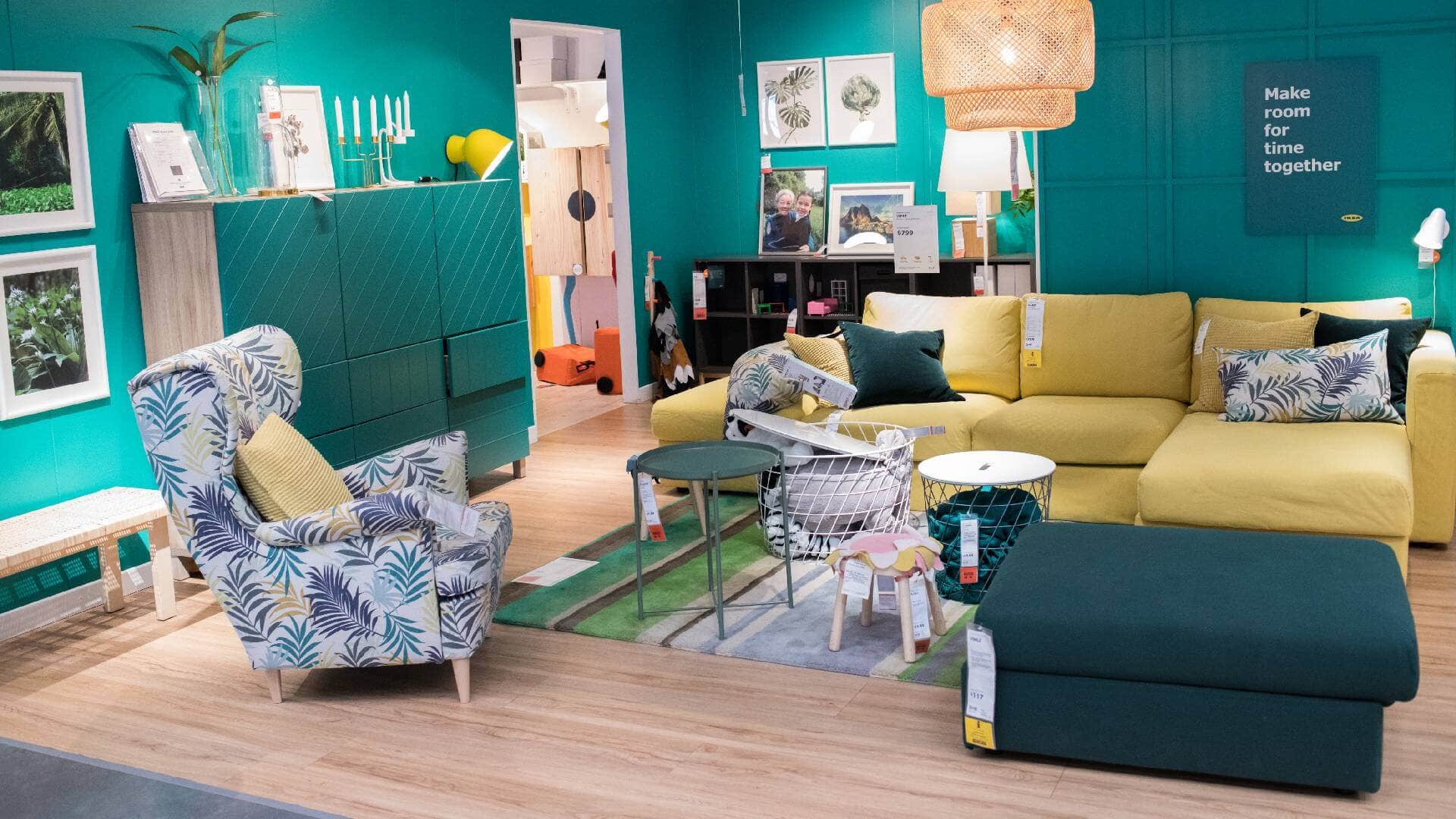 IKEA may feel like the nemesis of unique design, but it's a great option if you're decorating on a tight budget. Whether you're looking for key furnishings, functional items, or the last few pieces to pull a room together IKEA is sure to deliver. Home staples such as bathroom and kitchen accessories, mirrors and multi-tasking storage solutions are available in a wide range of designs and at highly affordable prices.
It's not all clean whites and Scandinavian sparseness, either. IKEA offers a huge range of colorful and trendy items which will add warmth and character to your home without breaking the bank. For example, it's easy to get lost in their fantastic selection of rugs, throws and cushion covers, all of which are perfect to help spruce up a tired looking room. If you hate crowds, their website complete with a comprehensive online catalog enables you to browse at your own pace.
5. Target
If you need a convenient and reliable source of affordable home decor and accessories,  look no further than Target. Just like IKEA, Target offers a vast range of budget furniture, pretty textiles, stylish lighting, clever storage solutions, accent rugs, and even cute Llama shaped baskets. This well-loved superstore has increased its home collections recently, with many of their products having a high-end appearance that belies the price tag.
The great thing about Target is that you're never likely to be far away from a store. If you get a sudden blast of inspiration, it's super-easy to zip to the nearest outlet and grab some affordable pieces. Target also often has exclusive online offers which you can take advantage of without leaving the house. Furthermore, if your creativity has run dry, their website has a wealth of interior design ideas. Our favorite feature is the 360-degree shoppable rooms, which are laid out in a variety of styles to get your creative juices flowing.  
6. Thrift Shops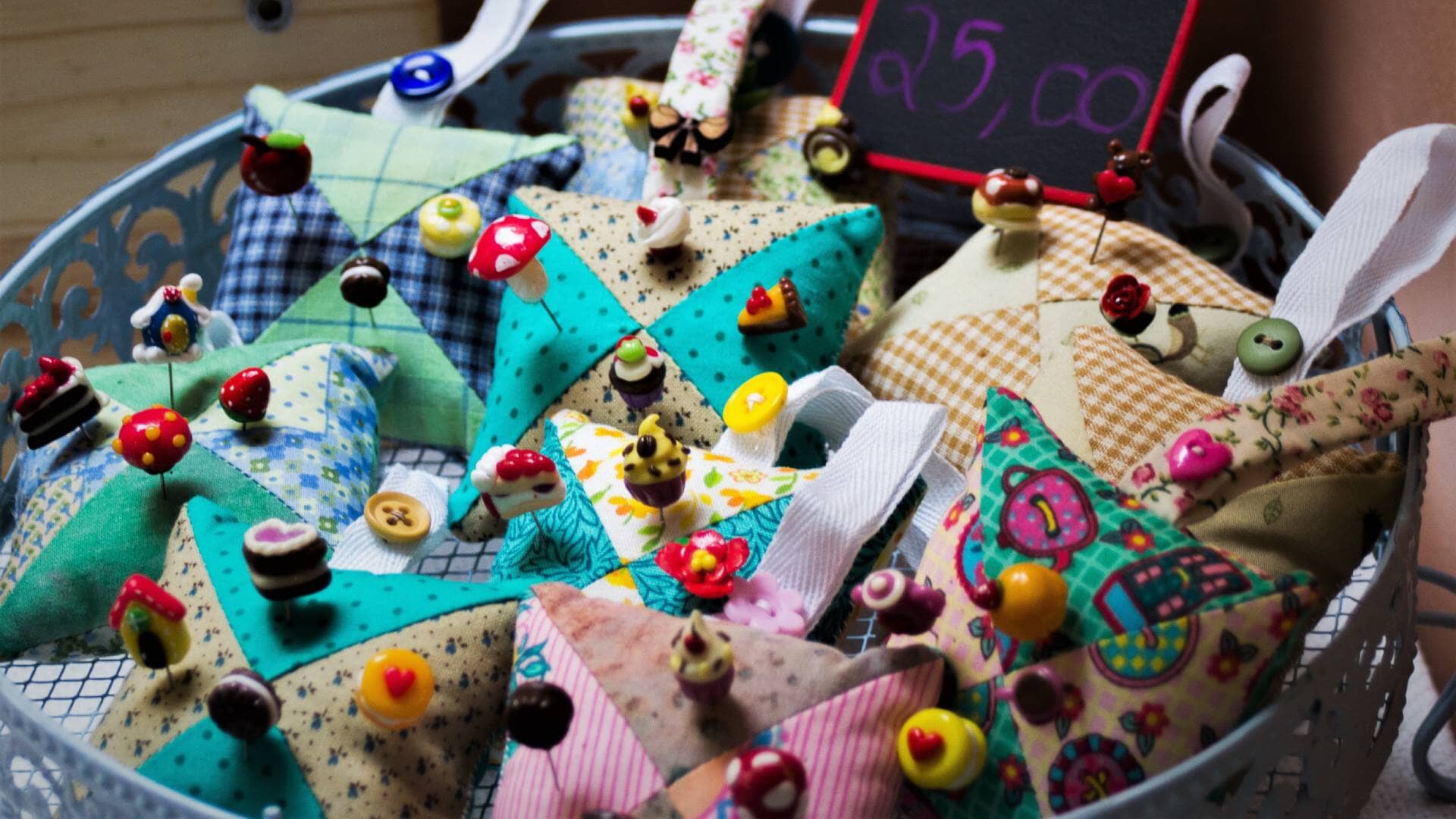 Just like flea markets, thrift shops are one of those places where you need to have a good rummage to find some treasure. Sure, sometimes you'll spend an hour in a thrift shop and come away with nothing. But another time you could stumble upon some beautiful antique furniture or a decorative item at a truly amazing price. One thing's for sure: once you find your first special piece, you'll keep coming back for more.
Not all thrift shops, though, will yield successful results. Some, for example, have a higher turnover than others. Your best bet is to do some local research and ask around to find out which ones are popular. In addition, bear in mind that tired-looking items can be transformed with a good scrub and some paint or varnish. If you keep an open mind when shopping, you'll be surprised what great deals can be found.
7. Uncommon Goods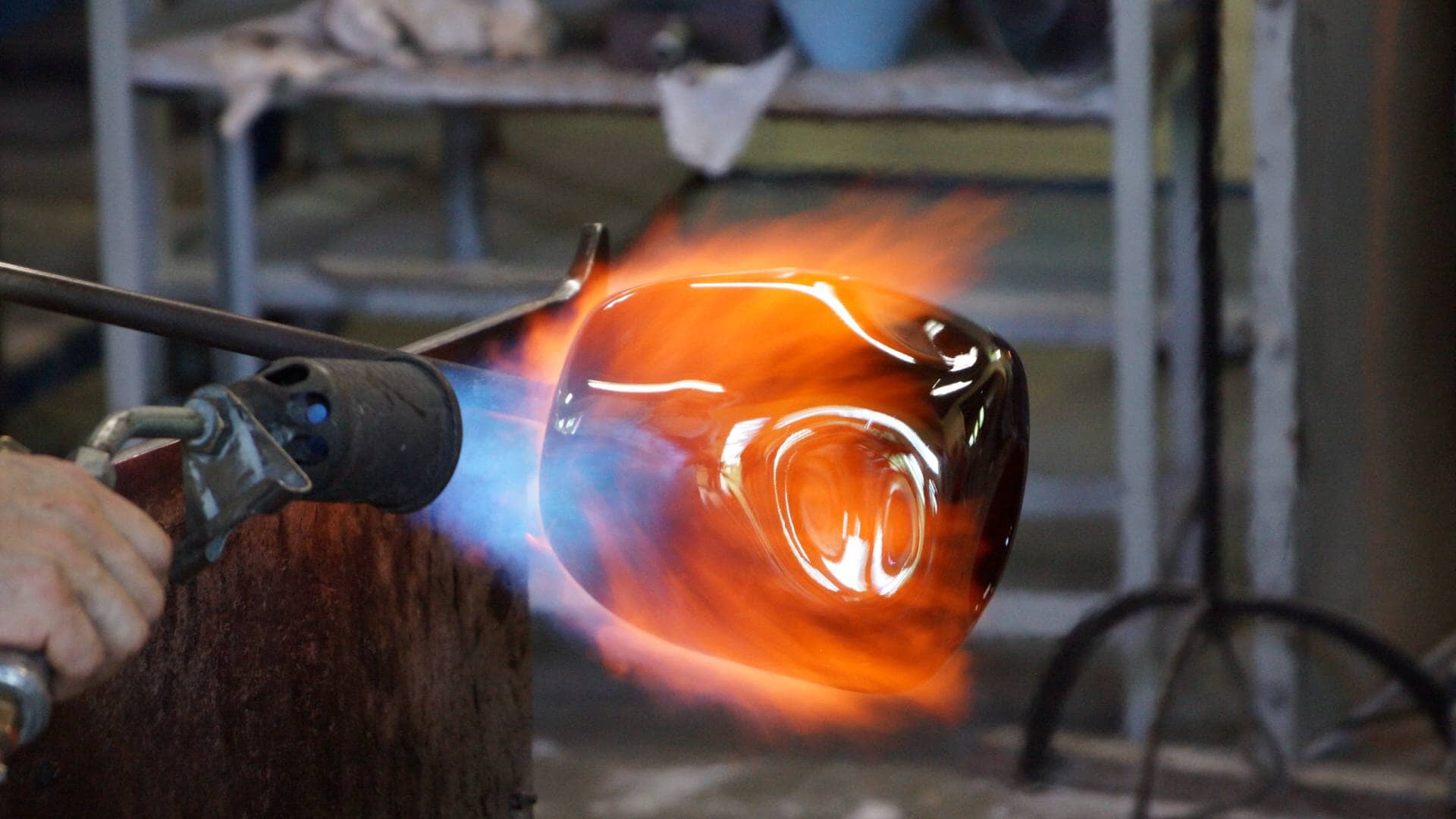 Uncommon Goods is the perfect online marketplace if you like eclectic accents. Similar to Etsy, Uncommon Goods originally started as an online marketplace for handmade items, but it now carries a huge range of beautiful, unique and affordable homewares that you're unlikely to see elsewhere on the market.
Most of the items are functional as well as being unique and quirky, so you'll be spoilt for choice when looking for something to bring a splash of personality into your space. Our favorites are the state shaped coffee tables and this customizable map clock. No matter what you choose, though, you can be sure your friends will be asking where you bought it!
8. World Market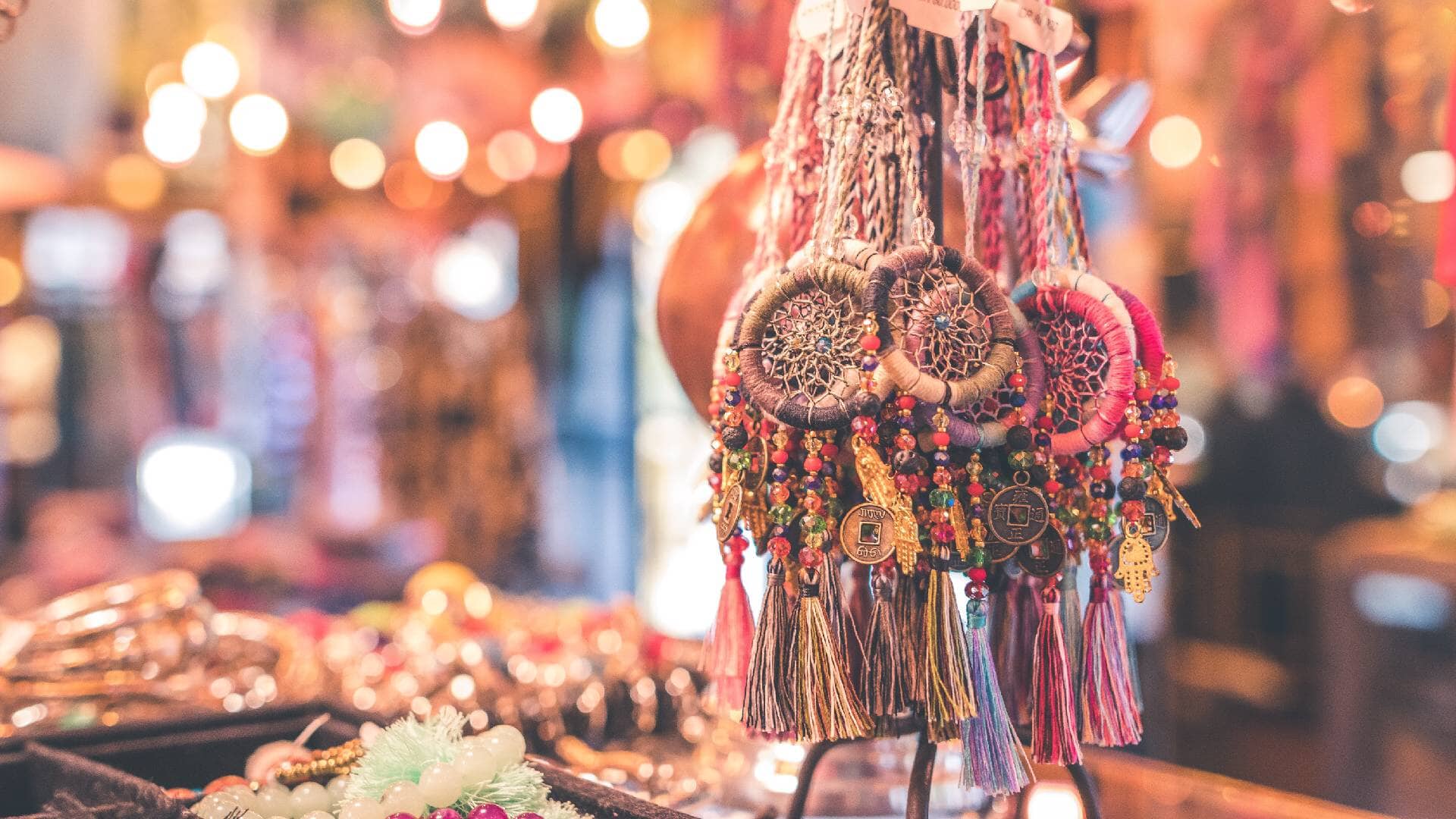 Are you a world traveler, or just an armchair explorer? Either way, if you love eclectic decor that's inspired by different cultures across the globe, World Market is the store for you. World Market offers a vast range of beautiful homewares that are reminiscent of a bustling global bazaar.
The huge online and in-store collections change from week to week, with more and more original affordable designs being added. Every item is eye-catching and original, so is sure to stand out as a statement feature in your home. With everything from stunning Moroccan dinnerware to rustic Indonesian statuettes, you're sure to find your perfect decorative piece without breaking the bank.
Final Thoughts
Furnishing your home with beautiful items needn't be expensive. If you think outside the box and invest a little time, you can source wonderfully unique pieces at a truly affordable price.
The locations we have listed in this article are great places to start if you're feeling stuck in a low-budget design rut. Once you try them out, come back and tell us your favorite bargain finds in the comments below!