---
Home Renovation With Kids: What You Need to Know
Renovating your house is a stressful time for anyone. With children thrown into the mix of renovation chaos, though, the stress level can grow exponentially. Throughout the process, it's important to remember that the short term struggle will end and to look forward to the beautiful new home you will enjoy. But for now, you need to survive the renovation period while keeping your family as happy and healthy as possible.
Following episode 14 of our How To Home Podcast, we have compiled a list of top tips to help you cope when undergoing a renovation with kids at home.
What To Do Before Your Renovation
There are a number of things you can do before you start renovating your home that will help you maintain your sanity and sense of routine as well as keep your family safe and healthy.
1.  Timing & Planning
Timing and planning could be the ultimate saving grace when it comes to home renovation. Even though renovating during the summer months is attractive, it's a good idea to schedule it outside school vacation periods if possible. If you plan your renovation for the weeks when your children are busy at school, it'll mean they're out of the house for most of the day and away from the dust and noise that comes with such a project.
If you can arrange some after-school activities or dinners at their grandparents' or friends' house in advance, this may also help. It'll ensure your children will have a safe and comfortable environment in which to unwind on those days that extra work will need to be done.
2. Prepare Meals
Renovating your home, including your kitchen, is not an easy task. You'll have to empty cupboards and shelves and potentially remove the range, which means that you'll have nowhere to prepare family meals.
If you have a renovation coming up, and assuming you aren't losing all of your kitchen appliances and can still store food, then it's best to plan family meals ahead. Ask a family member, grandparent or friend to come over and help with the kids while you get chopping and batch-cooking. Vegetable stir frys, grilled chicken and fish are great meals suitable for freezing.
Buy some Tupperware or Ziploc bags for easy storing in the freezer. It may also be an idea to invest in some large plastic storage bins to store non-perishable items that will need to keep for long after the building work is over. This will protect your food from dust and other potentially harmful substances that may arise during the remodeling work.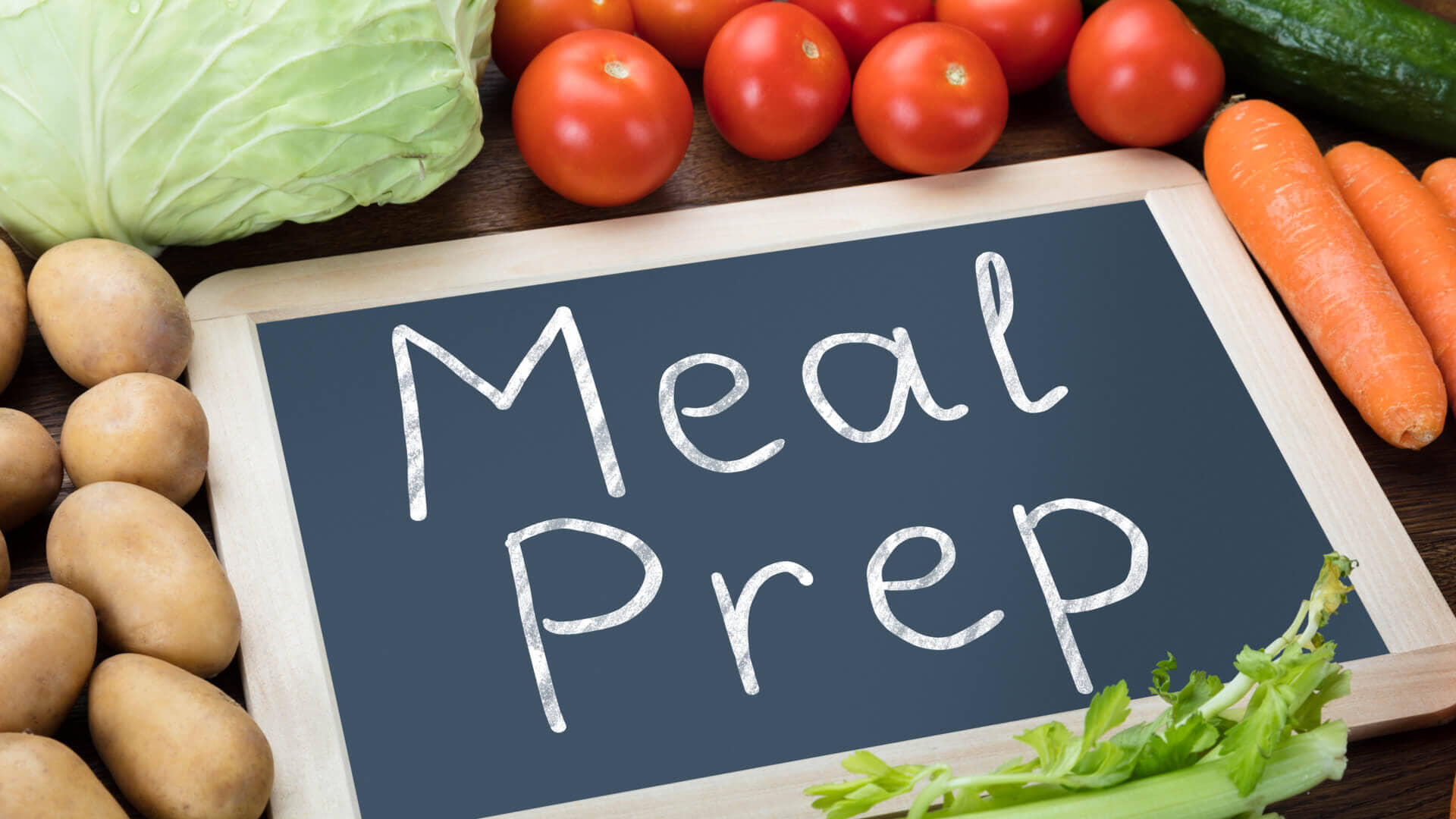 3. Invest in a Slow Cooker
When combining home renovation with hungry children, it's easy to fall into the trap of ordering take-out every day. Not only does this hurt your bank balance, but it's also a potential downward spiral into unhealthy eating habits that can be difficult to change.
If you don't already own one, this could be the perfect time to purchase a slow cooker. They range from basic and cheap to feature-filled and expensive models, but bear in mind you don't need to invest in anything too pricey if you won't be using it long term. Since you can plug it in anywhere, you can potentially even make meals in the bedroom corner with your slow cooker propped up on a side table.
Slow cookers make a fantastic go-to option for easy meals when you're busy. You can rustle up a meal after work or even leave it on a timer so it's ready in time for when your kids return home from school.
4. Put Everything Away
Home renovation usually result in an insane amount of dust and debris. If you are not organized, this can get everywhere – into your hair, skin, children's toys and even onto your baby's crib and bottles.
Therefore, it's important to invest in storage bins and furniture covers to make sure you don't make extra cleaning work for yourself. As an example, leaving out utensils and dishes will prolong what could be a quick dinner, since you'll need to rinse the dust from everything before using.
How To Cope During Your Renovation
Once your renovation has begun, there are a number of actions you can take to make the process run smoothly for you and your family:
5. Strangers and Safety
Ultimately, any builders coming into your home are going to be strangers to your children. It is important to explain to your kids what is happening, and how long to expect any strangers coming into and out of the house. Keeping them informed and involved will help them feel safe. You must reassure them that their comfort is paramount, and it may be an idea to cordon off a private family space that is off-limits to outside workers. This may be especially important if you have teenagers who need their privacy.
6. Involve Older Children
Children love to be involved, however old they are. Older children in particular may be enthusiastic about helping you to plan the design of their house. Let your children feel heard, and listen to their ideas. This can turn a potentially stressful and chaotic time into an exciting adventure for all the family. Giving your kids a choice of a few colors for their rooms or the communal space will make the end result more exciting for them, and in turn, you.
It's also a great opportunity for them to explore their own interests and determine whether home design might be a niche they could be interested in pursuing one day. This could be particularly useful for homeschooling families, who could exploit the many learning opportunities such a project can offer. Depending on the age of your children, they may be interested in logging or photographing the progress of the building work. They could also explore design ideas and building materials or methods. Remember that safety is paramount throughout, so make sure they understand what areas are off-limits to them.
7. Keeping Small Children Safe
Home renovation can involve the use of heavy machinery and dangerous tools. Aside from all the dust and debris involved, there is also the added risk of things falling from overhead. Contractors will be busy installing light fixtures or painting the ceiling and may not be aware of a small child who is underneath them. Therefore, you should cordon off areas that are too dangerous for young children who may not listen to, or understand, your verbal instructions.
8. Keep The Routine
We always hear how important routine is for children. Despite the fact that your house may be in disarray, it's still quite possible to maintain a sense of order through routine. Depending on the age of your kids, this can mean different things. Having your breakfast at the same time every day, for example, can help your family start the day with a sense of normality. It may also help to have designated spaces for older children to have some privacy and for younger kids to enjoy some playtime.
If your bedrooms are part of the renovation project, then you should try to ensure there is a consistent place for sleep and downtime that your children can retreat to. This could be camping out in the living room for a few weeks, which is fine as long as there's a degree of consistency in this.
9. Take Time To Connect
Home is somewhere children should feel safe and secure. Younger kids in particular may need some extra cuddles and physical contact to help them through the uncertainty of a renovation. Older children may also appreciate some one-on-one time to help them maintain a sense of normality and safety.
This is something that's also important for you and your partner: home renovation can bring strain to the most resilience of relationships, especially when there are children around. Taking time out to talk and connect will help you get through it. It can also help to remind each other of why the project was started and all the things that you have to look forward to together.
10. Take Disagreements And Uncertainty Elsewhere
Home renovation and refurbishment can throw up a whole array of unpredictable problems. It could be something drastic and extreme like a contractor falling through your ceiling, or the discovery that a plumbing job will take longer than you initially anticipated. Such surprises can mean the whole project may end up costing much more than you imagined.
It is important that adults deal with these problems away from the children, to help maintain a sense of normalcy and calmness for them. The last thing your children need during a renovation is to worry that their parents are losing control of the situation. Money problems in particular can be anxiety-inducing for older children. Your worries and concerns can filter to them, so it's important to keep these discussions between the adults and away from anywhere that they may overhear.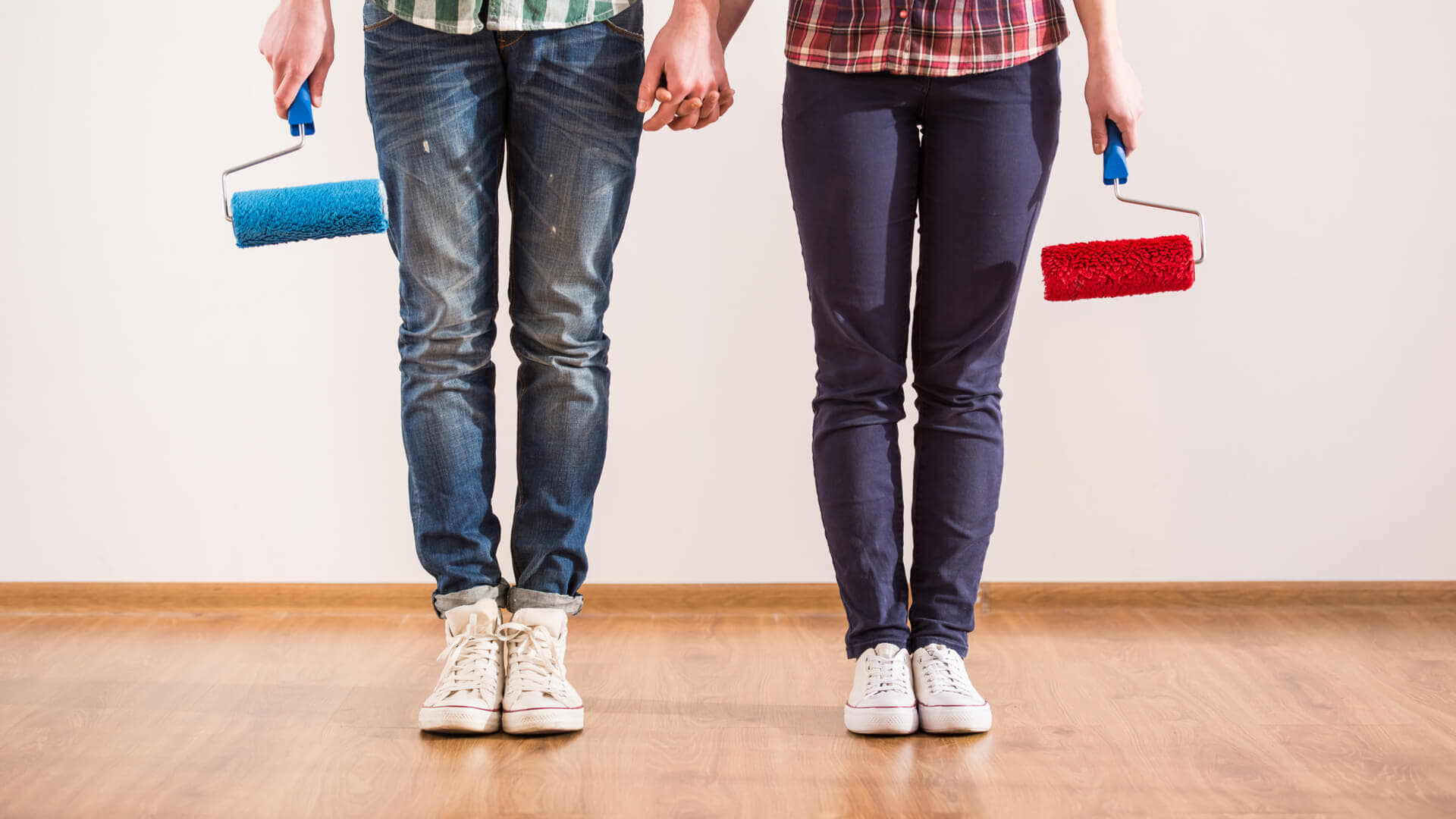 11. Self Care To Keep Sane
Your children are like sponges and will pick up on any stress that you exhibit. Part of keeping things normal and fun for them is for you to be in a place of calm and ease yourself. Unless you are taking some time to help yourself through the renovation process, you are unlikely to be able to do this.
This will mean different things to different people. It could be regularly going to the gym, meeting up with a friend for coffee, or taking time out for meditation or yoga in the morning or evening. Whatever it might be, it's important that you maintain these little things that keep you going. If you are happy and calm, then this will be picked up by your family, and especially your children, thus helping them to relax and enjoy the process with ease.
12. You Can Always Escape
If your home is going through major reconstruction, then it may be a good idea to organize some time away. Your contractors can advise on the timeframe of the work, or at least when the heaviest and noisiest work is going to take place. Instead of pushing yourself and your children through the increased stress, book into a hotel or local B&B for a few nights. Sleepovers at the grandparents can also be a convenient way of saving money. Your children are likely to enjoy this experience and will probably see it as a little getaway.
Final Thoughts
Home renovation can be a major stressor and can be particularly unsettling for children who see strangers come in and out of the house or their parents frustrated by delays in the process. With a bit of thought and planning, though, it's possible to maintain your normal family routine despite the construction zone chaos.
You can pre-cook and freeze meals to ensure your family has healthy food to look forward to, while takeaways can continue to be a treat. Putting away clothes and utensils that will otherwise get dusty helps to prevent more cleaning work for you in the process.
Having designated safe spaces for toddlers to play and older children to relax and do homework will also help your children feel safe and happy. Lastly, remember to take care of yourself too, as a few minutes of self-care a day can help you maintain sanity through the renovation period and can enable you to get through the upheaval with a happy family.