---
Top Design Tools to Help You Plan Your Space
When considering a DIY project, be it a single room or a complete top-to-bottom overhaul, it's crucial that you keep a clear vision of what you want to achieve. Nothing is more confusing than a design project lacking focus on the final goal.
Wouldn't it be great to visualize this end-goal layout in 3D animation?  Various software can help you assess if the planned improvements create the space that you really want and give you the best chance of making your ideas a reality. In this article we look at the design tools available to help you plan your space as the best fit for you.
First Consideration:  DIY or Hire the Professionals
Before you launch head first into creating your dream home, you need to be honest with yourself as to whether you really can pull off your project without the help of professionals. If you plan wholesale changes to your home and think you are drifting into deeper water than your skills allow, it may be better to concede defeat and hire in the professionals.
They will draw up plans using 3D design software to save you the bother. The other great thing about using the professionals is that they know what can and can't be done given your budget, age of the property, or even what the authority will agree to in their permits.
Types of Design Tools
If you decide that DIY is the way to go, you can find some great guidance with an array of design software, including:
Sketchup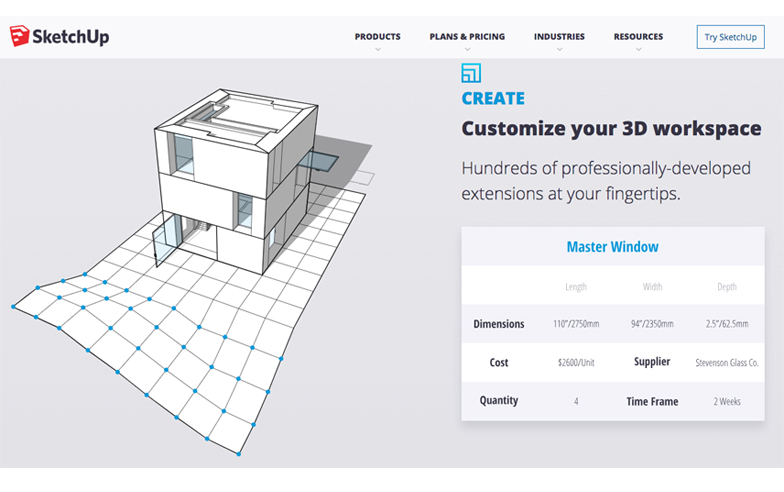 Sketchup offer a range of services depending on what level of skill you have and how much you want to spend. At the entry level, you can use the basic services for free and still get 10GB of iCloud storage as well as the ability to export and import SKP, JPG, and PNG file types. There are more advanced services you can select; these are very much geared towards the professional user. Prices range from $55 for students up to $299 for the top-of-the-range features.
Home Design Software
Home Design Software is a one-stop shop for all your designer needs. It doesn't offer a free design service like Sketchup, but you can download a free trial to get a sense of what it has to offer.
The user center is a handy resource, giving the user access to sample layouts, a warehouse where you can purchase all manner of virtual furniture and style options, as well as webinars and training videos to improve the quality of your work. The other neat thing about this software is that it offers a garden design and landscaping option.
Roomstyler 3D Homeplanner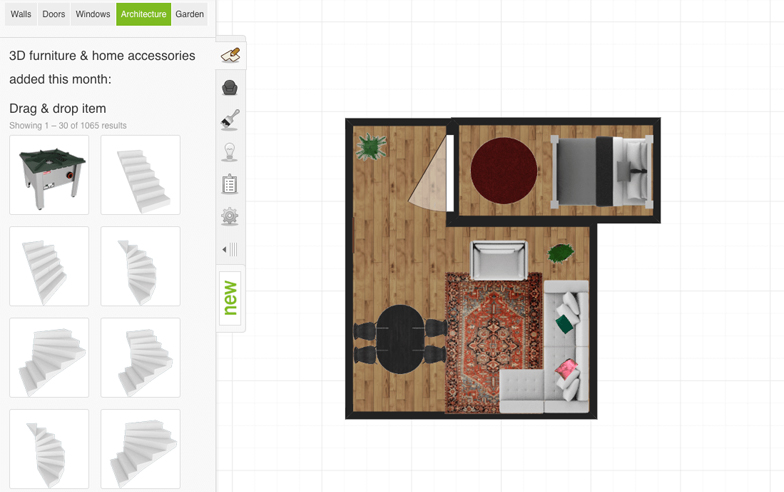 This is an online design tool that is easy to master with a little practice. It isn't as user-friendly in terms of the features and quality of images, but for a standard design tool that's free to use, 3D Homeplanner is perfectly adequate for the job.
It has some neat quirks that make it stand out, like being able to upload your final design to Facebook to share, as well as being able to change the angle of the view. And if you are into interior design, this software has a vast number of colors and design patterns that enable you to change the flooring, wall coverings, and even the furniture.
Design a Room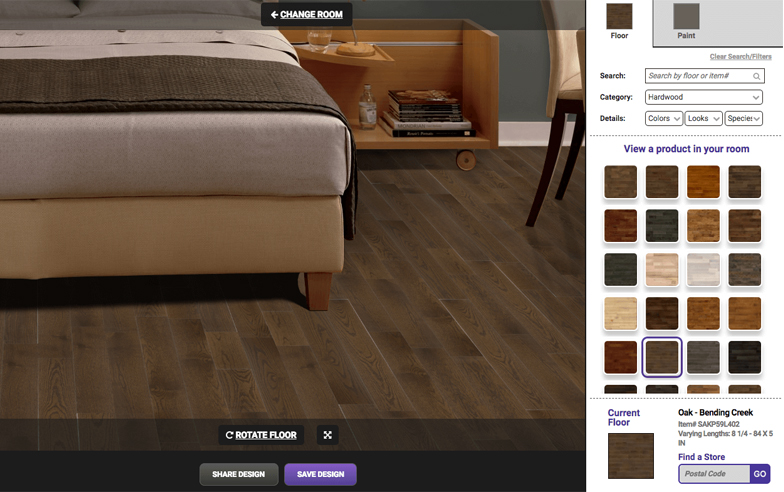 Design a Room is primarily focused on flooring and kitchens as it is the brainchild of Armstrong Flooring, but it is a useful tool for choosing the look and layout of your room. It allows you to select what style of space you want from templates ranging from traditional, contemporary, eclectic, country, and casual.
You can even upload a photo of your room to use as a template. If you are designing a bathroom, for example, and you happen to choose a particular type of flooring, the software prompts you to reconsider if it thinks the flooring you have selected is unsuitable for the space.
The Home Renovator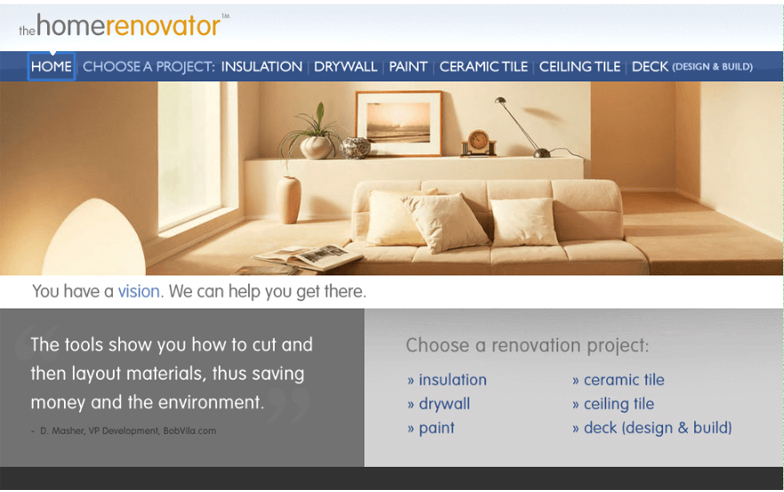 The Home Renovator is geared towards helping you price out a project rather than giving you options on layout and color design. Simply measure the room you want to complete, click the category button that relates to the project you are undertaking, and it produces a report that tells you the rough costs of completing the job, a list of tools you'll need, and top tips on a better outcome.
For example, let's say you are tiling a bathroom. If you plug in your space's specifications, the Home Renovator report will tell you how many tiles you need for the job, including a breakdown of how many whole tiles and how many will need to be cut.
Sweet Home 3D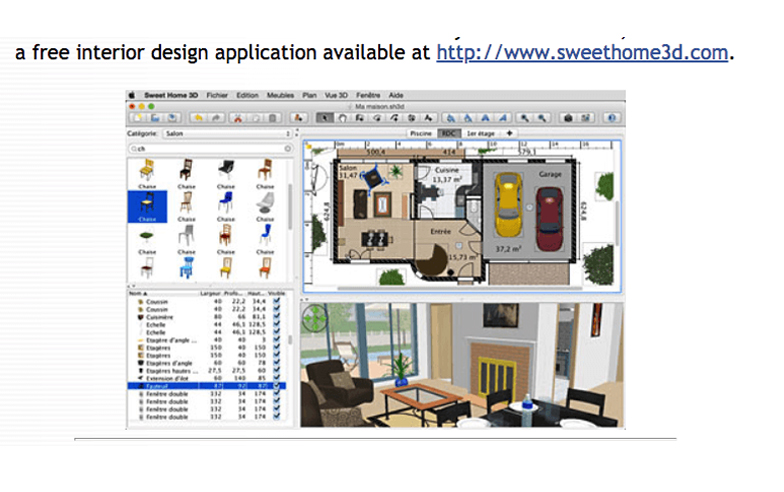 Sweet Home 3D is a free design tool that works in 3 stages. First, you upload an image of a room, or you draw a plan from scratch. Second, you choose the floor and wall coverings, gradually building a color scheme, and third, once you've arranged the furniture and are happy with the design and lighting effects, you take a photograph.
There are two ways of using this software: either download it to your computer or use it as an online tool. It offers masses of support in the form of video tutorials, tips and tricks, and templates, and once you've created perfection, it allows you to print or export your masterpiece in the form of a PDF, Bitmap, or 3D file.
SmartDraw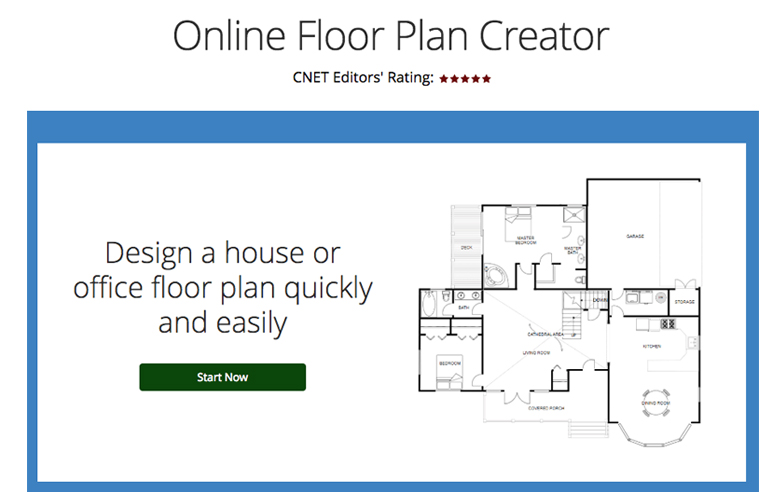 SmartDraw offers a free version of their design software if you click the "Try it free" button, however, to get the full benefits of the site and its features you will need to subscribe to a monthly fee. Prices range from multi-use subscribers at $5.95 per month, and $9.95 a month for single use subscribers. If you are thinking of signing up, it might be worth getting in touch with other like-minded people to reduce the costs.
The benefits of SmartDraw include intelligent formatting, over 34,000 symbols and images, and 4,500 templates to make designing your perfect space easier. SmartDraw is also compatible with MS Office, Google apps, Jira, and other platforms. Overall, it has the feel of a more professional outlet for creativity and design. It also lacks any online tutorials or forums for those frequent questions that pop up, so trial and error are key here.
Ikea Home Planner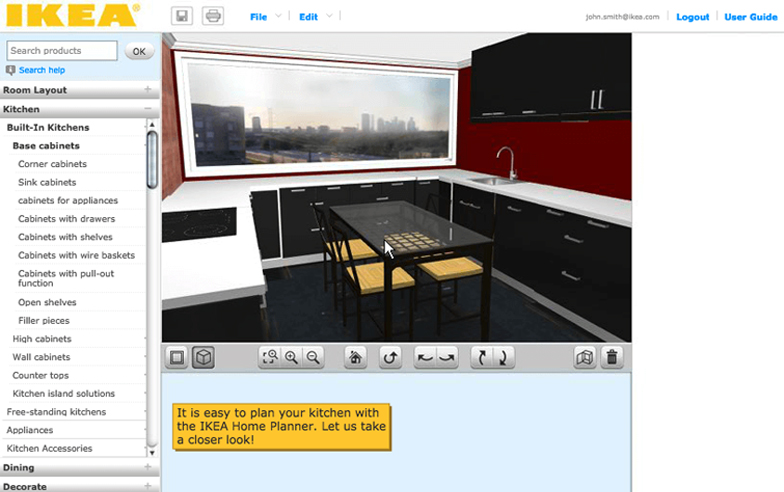 This software is more aligned with those looking to rearrange the room to place additional furniture purchased from this home improvement behemoth, or anyone embarking on a kitchen revamp. Ikea Home Planner isn't as detailed as other design tools, but it is free and simple to use. The whole site is designed to increase sales of Ikea products, so it correlates with the Ikea catalog.
Just decide on a cabinet or kitchen, and the planner lets you build your room so you can see how it might look. Then the software calculates the cost for you and prints you a list of all the products to take along to the nearest store. It's a very convenient way to shop, and one that will have retailers beating a path to copy.
Floorplanner
Real estate agents favor this online tool as it's easy to master and has many features to help you plan out your design. Floorplanner draws in 2D and then allows you to view the finished item in 3D. You can draw rooms by wall, or select the easier click and drag option. It allows you to pick the wall and floor coverings as well as artworks to hang. This is all designed to enhance your understanding of what you are trying to achieve.
This site isn't free, but it does give you the option of paying on an "As you go" basis, pay monthly, or premium pay monthly with lots of additional features. It doesn't have the sophisticated style of other design tool sites, but its ease-of-use is a huge bonus.
Autodesk Homestyler
This clever site offers a wealth of opportunity to visualize the bigger picture. Autodesk Homestyler comes as a web-based product that allows you to work in 3D, adding real furniture brands to your design for an authentic look. It's a smart way of upselling for these brands because if you love the animated version, you'll want the real thing to complete the design.
You also have an app version for mobile devices, but the clever bit is the option of Augmented Reality (AR), which lets you scan the space and start designing your room in real-time. The technical wizardry doesn't stop there; when you're done designing maybe you feel like walking through the space using the Virtual Reality (VR) feature. It's an immersive experience that puts you squarely at the center of your plan so you get an authentic feel for how effective it will be.
Final Thoughts
These tools will never replace the knowledge levels of a professional, but they will raise your skill set so that you get a clear vision of what it is you want to achieve.
Choosing which design tool is right for you is a matter of taste; however, having these (mostly free) options at your fingertips can give you a limitless scope to design and plan from the comfort of your armchair.