---
What's In and What's Out: Home Decor Trends
The new year is a perfect time to rethink and revitalize your space. It brings with it a wealth of fresh and exciting trends in interior design, but it also heralds the time to say goodbye to some of our past favorite styles.
Changing up your home interior can be exciting, but many homeowners struggle to know where to start. If you find navigating new trends difficult, don't worry – we're here to help! In this article, and in this week's episode of our How To Home Podcast, we dive into the top home decor trends for 2019 to find out what's hot, and what's not, in the world of interior design.
What's In for 2019:
his year is all about bold colors, fearless bathrooms and calm yet characterful spaces.
Rich Bright Tones With Contrast
With 2019 upon us, it's time to mix things up and be more playful with interior design. One of the trends we expect to see this year is "clashing & matching" with colors. This style combines bright pops of color with black and white monochromatic patterns for a funky and daring feel.
Deep and powerful colors such as sultry teal, bold indigo, vibrant burnt oranges, and glowing yellows look stunning against a more conservative backdrop. Pair bright colored accessories and fabrics with bold black and white walls and floor tiles to boost drama.
Edgy Boho Traveler
The "boho" trend never seemed to die away completely, but this year it's back with a vengeance and modern vibrations. The overly worn rustic look of years gone by has been replaced, however, with soft and clean lines that still hold an attractive, raw charm.
For this look, combine accessories that have a natural base, such as hemp, wood, and sisal, with luxurious materials like silk. Wall decor can also compliment the vibe well, so look for earthy-toned pieces and wooden plant hangers to pull the boho feeling together. Smooth, deep colored leather bed frames are fabulous in boho bedrooms, and exotically bright ochre-toned rugs which are tightly woven (no fringes) are perfect over wooden floors.
Don't get too carried away with the patterned fabrics though, otherwise you'll make an inadvertent return to the boho of the past. Natural textures are key to this look, but a sprinkle of clean metallic decor will really pull the modern/boho/edgy trend together.
White With a Pop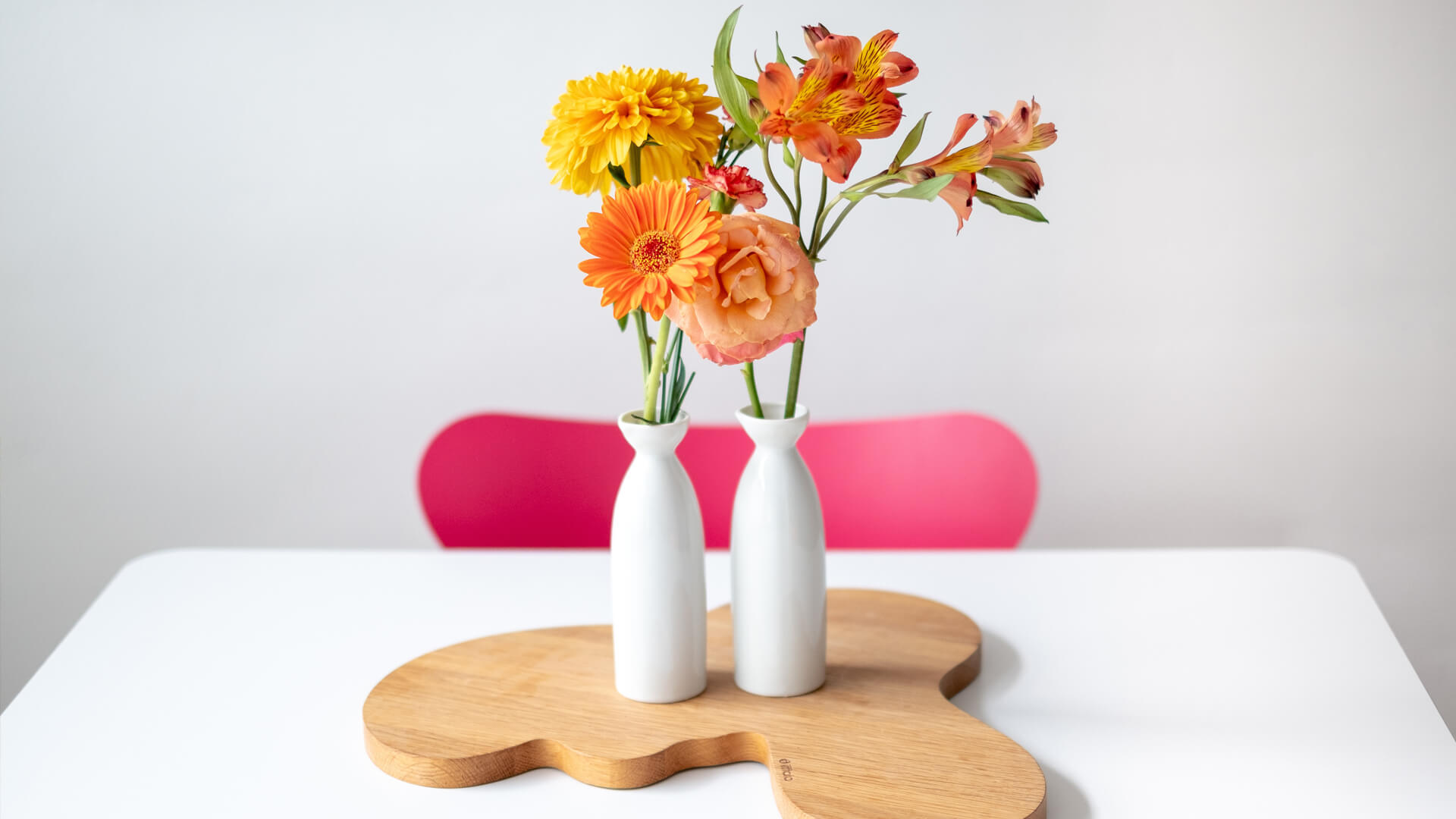 Remember Scandinavian minimalism? All those dull greys and clean open spaces?
Well, the new minimalism for 2019 is white with a pop, also known as '90% white and 10% color'.
Yes, this trend is heavy on the white, perhaps scarily so for some. White bedding, white furniture and white rugs? Yikes! But don't freak out. These bleached and bright rooms are brought to life with splashes of brightly colored vibrancy that break up the white and bringing a sense of liveliness into the space.
Sure, if you have kids or pets, we can totally understand your fears. After all, white is known for showing every single mark. But think outside the box here: white is also uber-easy to maintain. Simply bleach it and the brightness will return; unlike multi-colored or patterned pieces, it won't get destroyed in the process.
Another great thing about this trend is that it's easy to switch up the mood. As the colored aspects only make up 10% of the room, you can swap them out for different colors depending on the season. This makes for a dynamic yet fresh feel which fosters creativity throughout the year.
Complimentary Metals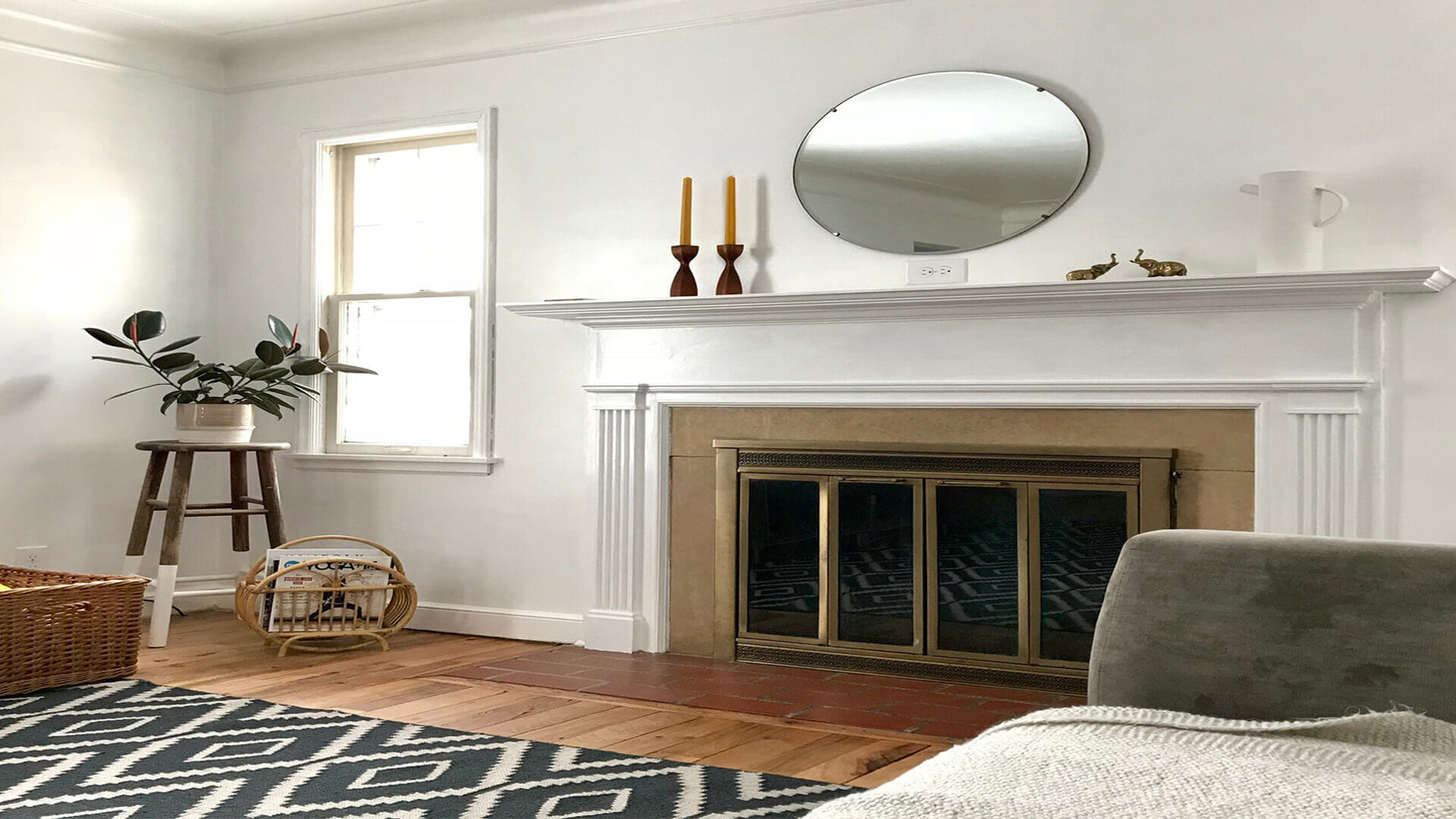 2019 is going to be the year of metallics. We're not talking single tone metal sheen; this trend encourages instead a dazzling mix of complementary tones from both warm and cool sides of the spectrum.
You don't need to go crazy and adorn every surface with metals to get this trend to work. When done correctly, the effect should be subtle yet intriguing. A great way to achieve this is to combine metals of one color but display them in a variety of finishes.
For example, you could play a sleek, glossy silver piece alongside a brushed antique silver in another area of your room. This lends an interesting and artistic appeal to the space without being overpowering.
Fearlessly Black Bathrooms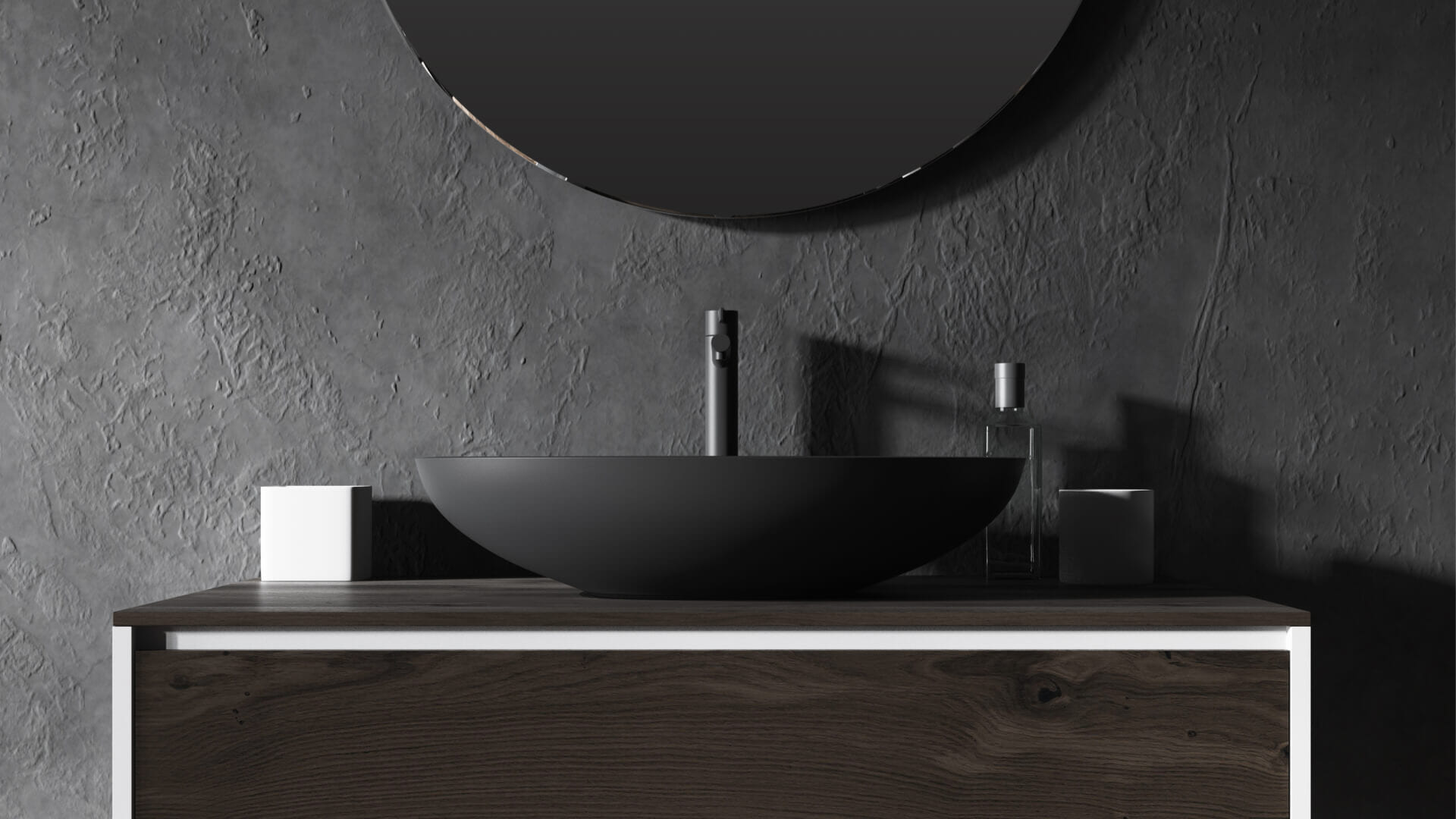 All-black decor often conjures ideas of claustrophobic and depressing spaces. But that's not the case in 2019. This decor might seem crazy at first. But it can lend a truly powerful and timeless vibe to a bathroom – if done correctly.
Thankfully, you don't need to go all-out with black for this trend to work. Sure, you can be bold and go for black walls, tiles and units. You can even go the extra mile and get yourself a black sink and bathtub if you like. But if you do, be sure to break it up a bit with plants, metallics and some low light fixtures.
If you're a little more cautious but still want to be on-trend, you can give your bathroom a black accent, rather than a black wash. This means being smart about which pieces can transform the space without overwhelming the room.
You could simply change your towels, mats and shower curtain, for example, or add some black accessories around the room. Vases and candles are inexpensive but still bring a touch of midnight elegance to the space. Similarly, a black framed mirror and under sink cabinet can inject glamor without fully committing to the darkness.
Gentle Lightwood Flooring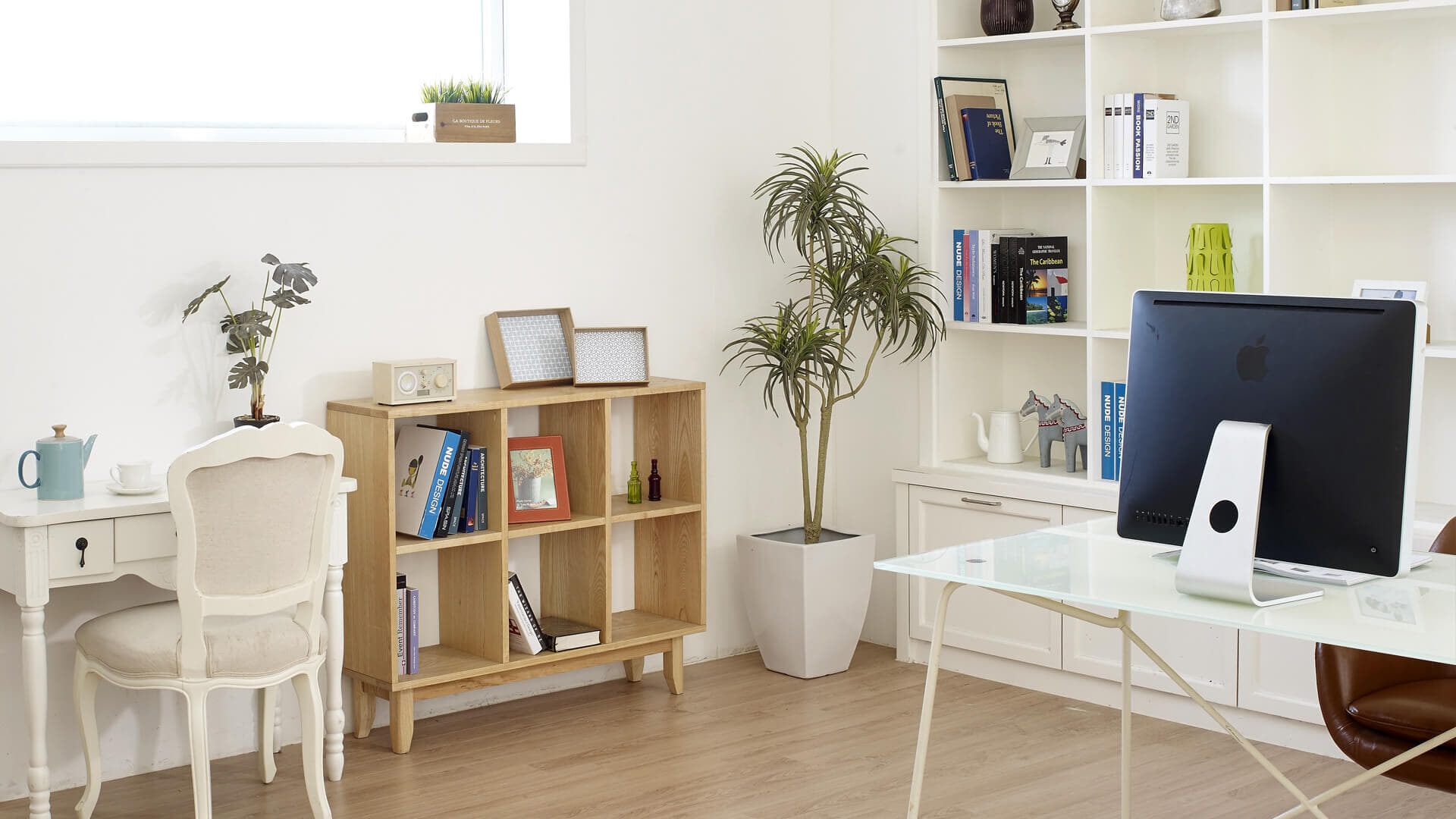 Light-toned floors have been out of fashion for some time, but 2019 is the year they're back on trend. Having lightwood flooring in your home invokes a sense of space by opening up the room. This 'light & airy' feel is very appealing, but it also makes for the perfect canvas to layer further design. No matter what vibe you're going for with decor, a lightwood floor will compliment it perfectly – making this flooring option a timeless choice.
Aly Morford from Pure Salt Interiors is a big fan of white oak. In our How To Home Podcast she says, "It has a little bit of texture and character to it. It's not too stark. It looks like something that has been there for all of time, which is what I personally love."
Biophilia
In 2019, it's all about bringing the outdoors inside. This nature-centered trend is known as 'biophilia' and is purported to have numerous health-boosting qualities. Biophilic design focuses on surrounding yourself with nature and natural elements to bring the calming effects of the outdoor environment into indoor spaces. You don't have to fill your home with living walls to incorporate this trend, but you'll need more than a lonely houseplant to feel the benefits.
Of course, the simplest way to start is to artfully place numerous plants around the room. But try not to limit them to the corners. A popular method is to get some rustic plant wall hangers and fill them with beautiful trailing plants for a lusciously green atmosphere.
Plants are certainly a central part of this trend, but biophilia doesn't stop there. The remainder of your room should also be decorated with as many organic materials as possible. This means an abundance of wood, stone and natural fabrics – with minimal metals. You should also do everything you can to increase the amount of daylight inside the room. The combination of all of these factors creates a truly relaxing space which gives the feel of being close to nature.
What's Out for 2019:
With the arrival of 2019, bleak and soulless decor is most definitely out. It's also time to say a final goodbye to non-committal design statements and claustrophobic accessorizing.
Noisy Clutter
In recent years, eclectic clutter has been seen as stylish. Not any more.
In 2019, the garish clashing of patterns, colors, and textures is well and truly out. This trend no longer represents a decadent carnival of mismatched culture and heritage. There's simply too much going on, and an overload of trinkets lends a truly chaotic feel to a space.
This doesn't mean you need to ditch ALL of your weird and wonderful accessories; if your rooms look like an organized flea market without any space to breathe, though, it's time to tone it down. As guest Leigh Lincoln from Pure Salt Interiors says in our podcast, "One of our most important principles is simplicity and keeping things clean and pure. You don't want to walk in and see tons of stuff."
This year, make it your goal to reduce the clutter and style your rooms with purpose instead.
Scandinavian Minimalism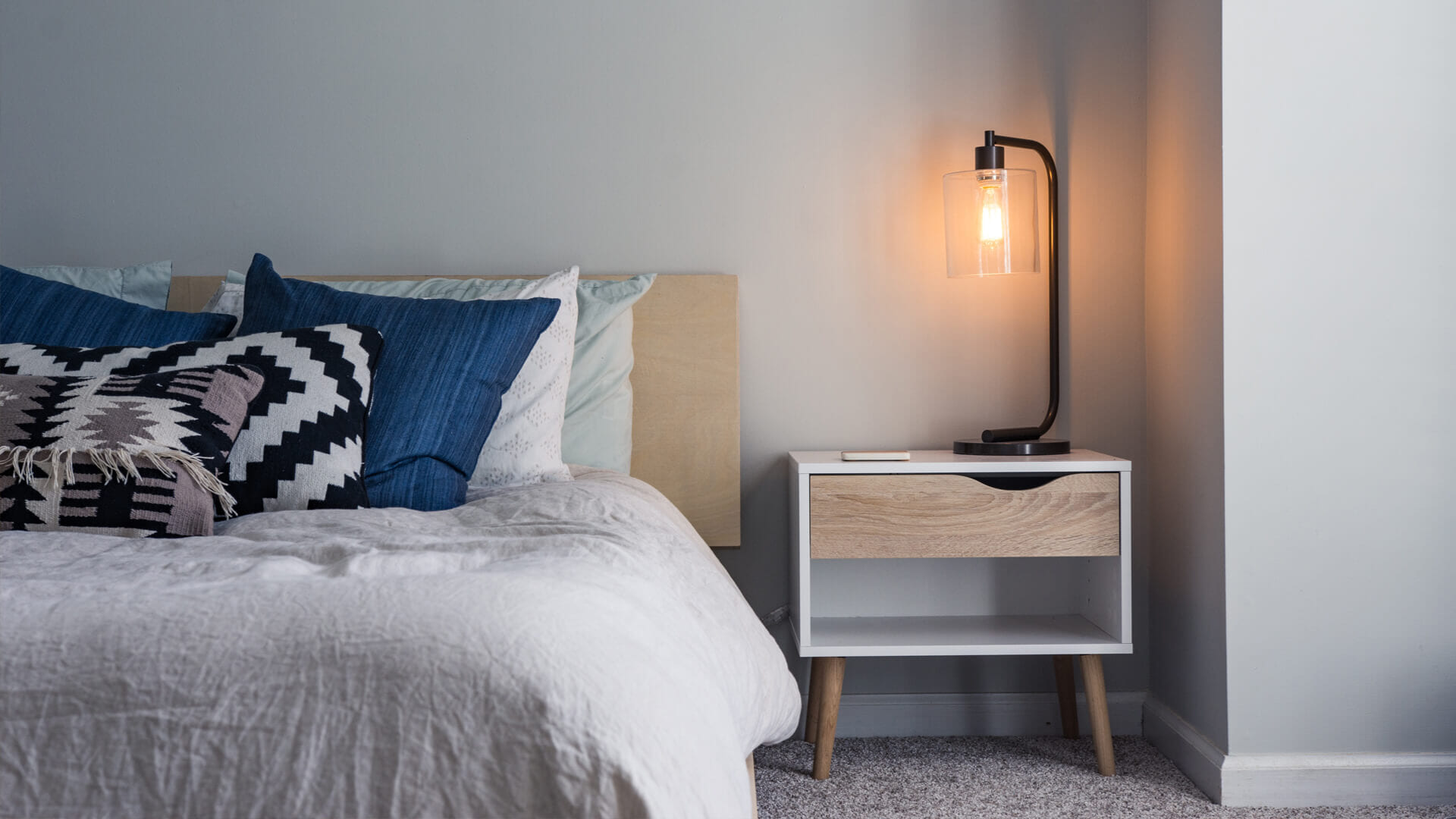 Scandinavian minimalism has had its day. Sure, this uber-clean style brought breathing space to your home, but in 2019, this trend feels devoid of life. Rooms with only the bare essentials and cool metal tones are bleak and inhuman. This year, it's time to liven it up while also retaining calm and functionality.
Living spaces should have some character and reflect your personality without clutter. If you're not sure how to break away from your Scandinavian styling, the 90% white and 10% color trend is a good place to start. This decor will work to brighten up the room, but it won't introduce too many textures at once.
Non-Committal Grays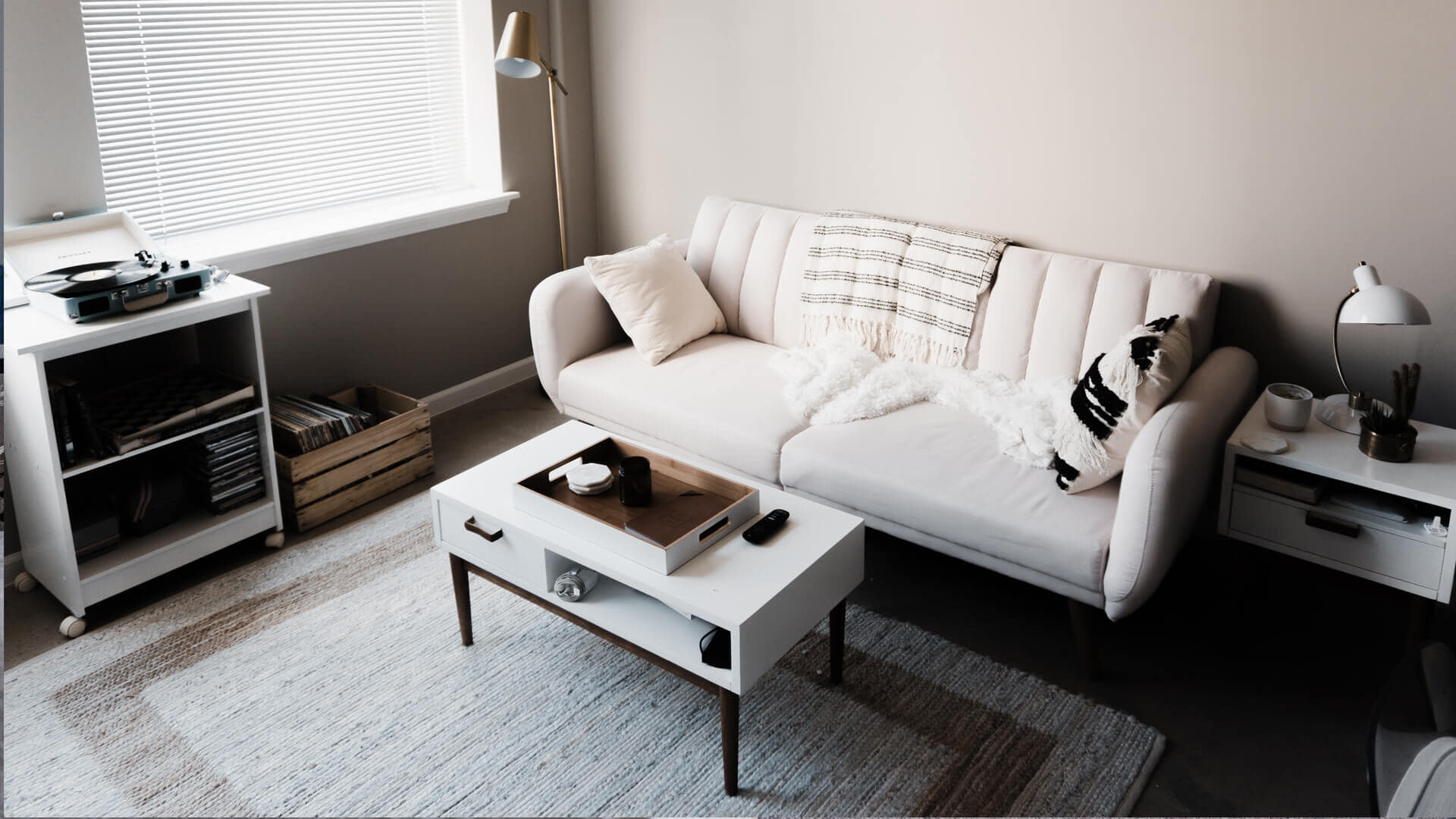 Shades of gray have been the go-to neutral for a long time, but 2019 is the year this trend finally dies. Gray everything has been so ubiquitous that it now has a dated feel about it. This dull tone is the most used neutral when staging a home for sale.
The idea behind this is that it acts as a blank canvas, devoid of character – thus helping prospective buyers imagine the space being their own. On that basis, when you think about it, gray doesn't really feel like an appealing color scheme for a lived-in home.
In 2019,  ditch the cold grays and switch to warmer neutrals such as taupe, stone, and mocha hues instead.
Accent Walls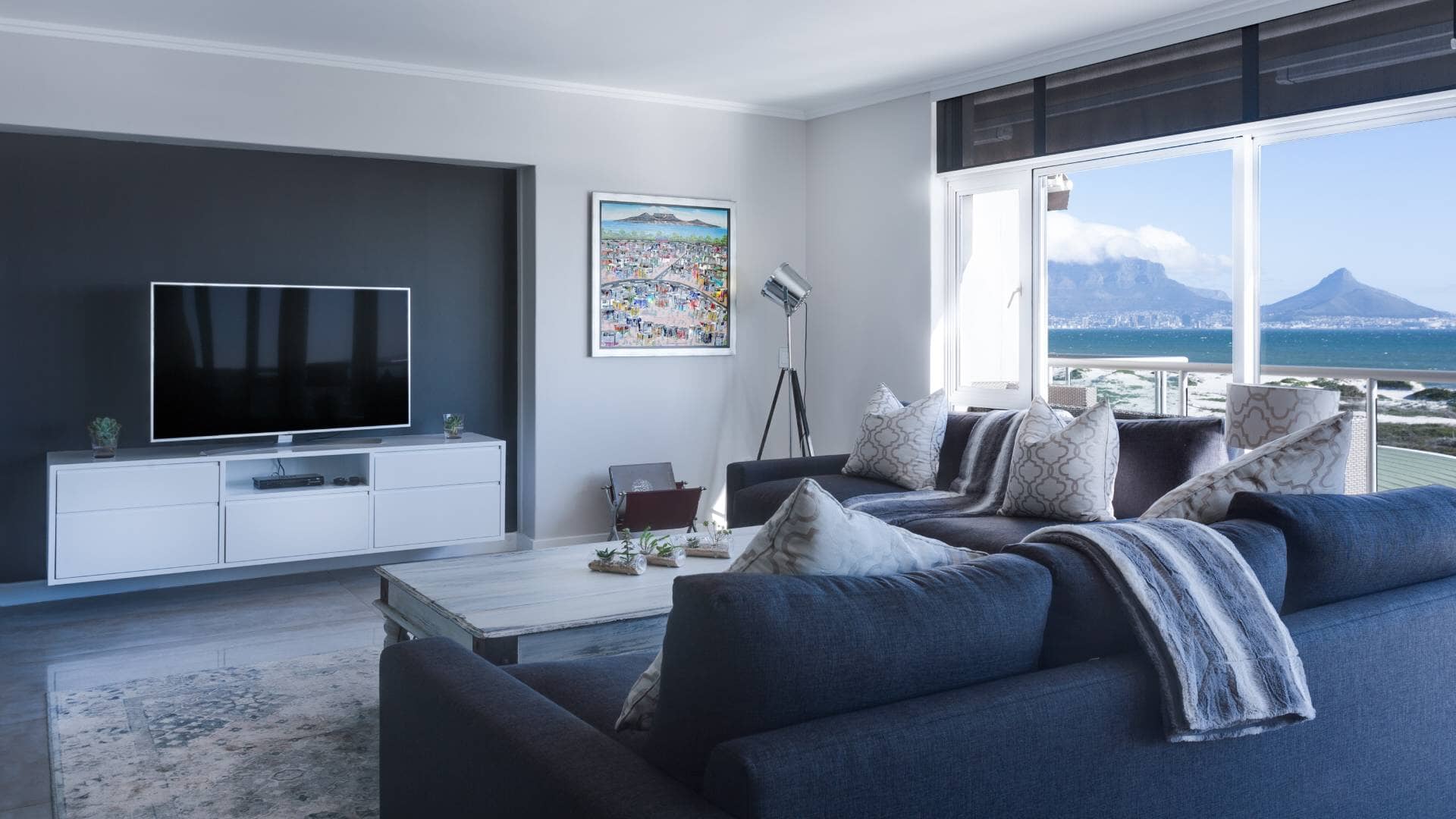 Accent walls have been very popular for the last decade. A single wall showcasing a contrasting color or patterned wallpaper was seen as a great way to bring some attitude into a room. This year, however, the accent wall is taking a long-deserved break. Times are changing, and with rich jewel colors and all-black bathrooms on the rise, the new trend is a complete commitment to bold statements.
Having four walls in the same strong color also makes for easier styling. Furniture and other decorative pieces naturally appear more 'put-together' when the backdrop is even. If you can't quite tear yourself away from a feature wall, try adding some millwork before painting it to match the rest of the room.
Industrial Styled Kitchens
With their bare pipework, strong cage lighting and cold metals, it's time that industrial kitchens went back to where they belong.
In 2019, this look is no longer considered funky and modern. Instead, industrial design feels just that – cold and industrial. Considering that a kitchen is the heart of a home; this style isn't very inviting. The overall vibe is that of a cold manufacturing facility, devoid of warmth and affection. This year, swap the bleak metallics for luxurious colors and deep shades of wood for a cozy yet chic feel.
Final Thoughts
As we have seen, 2019 is set to be filled with strong statements in home decor. From fearlessly black bathrooms to clean white rooms with a pop of color, it feels like this year will be filled with bold and clean design that oozes personality.
Will you be implementing any of these trends in your home this year? Let us know in the comments below!