---
Industry competitors Shark and Dyson know that uncovering the right vacuum cleaner is hard work, with options for manufacturers, models, features, and attachments that can seemingly be endless. In every shape and size and at any price range, there's a vacuum cleaner to match any home's needs.
Both Shark and Dyson offer a full range of solutions for floors, stairs, upholstery, and other above-ground surfaces with vacuum cleaners that continuously and relentlessly improve. Given this intense competition between brands, which is better: Dyson or Shark? This article takes a closer look at the current lineup from both companies and explores what each does well and trying to uncover which company may be best for your home.
Dyson Vacuums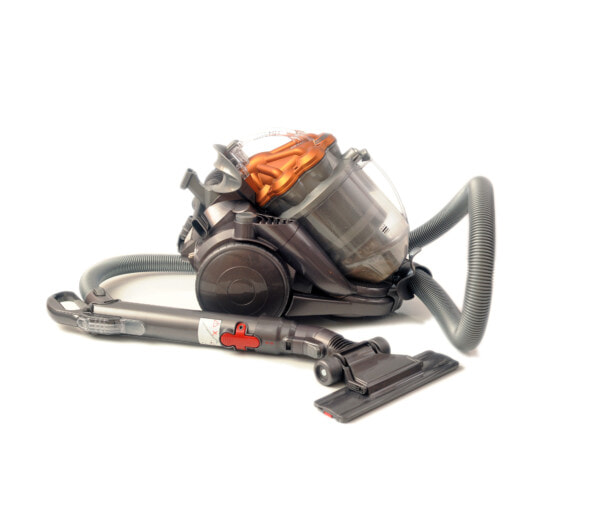 Perhaps more so than any other vacuum cleaner manufacturer, Dyson's enduring influence on the industry has place them far ahead of their competitors in terms of technological advances. For instance, Dyson vacuum cleaners were the first to utilize a bagless design. Many homeowners still appreciate the hygienic and simple waste disposal that comes with using bags, but the introduction of a vacuum cleaner that required no recurring costs was a game-changer for vacuum cleaners.
Dyson later went on to release their Dyson Ball product, which was another first for the industry and allowed upright vacuum cleaners to easily maneuver around tight spaces and reduce the strain on the user. The company continues to produce and to update Dyson Ball vacuum cleaners, and they have also earned a reputation for powerful cyclonic suction, ease of use, premium build materials, and overall quality. While some may not feel the product is worth the price tag, others are happy to pay the extra fee for a one-of-a-kind Dyson product.
Product Lineup
Dyson's current product lineup is composed of three major elements. The first is the Dyson Ball, which is currently on its second incarnation. The company offers many variations of the Dyson Ball, including the Animal, Multi-Floor, and Cinetic models. These offer different attachments and slightly adjusted bodies to best match a specific home's needs.
Dyson also has a respectable lineup of stick vacuum cleaners. These vacuum cleaners are almost always cordless and focus on adjustability and ease of use. These can be modified to act as handheld vacuum cleaners, either using smaller turbine tools without the extending wand, or with it to cover carpets, hardwood, and other surfaces with little issue.
The Dyson cordless stick lineup is in direct competition with Shark's IONFlex and Rocket products and are signified by their version number. Currently, the company offers the Dyson V6, V7, V8, and V10. Finally, Dyson rounds out its lineup with handheld and canister options, such as the Dyson Trigger or Dyson Big Ball. These are lesser-known and often more expensive than their respective counterparts from other companies, but for loyalists looking for the Dyson design and build quality, there may be no alternative.
Pros and Cons
As we've mentioned before, Dyson has a hard-earned reputation for durability, sustainability, and products that last. Dyson's cyclonic suction is also some of the best out of any vacuum manufacturer working today, and we have to admit that premium attachments like the turbine tool set the company apart from others like it.
Time and time again, though, Dyson products seem to forgo ergonomics and even usability for a product that looks and performs well. This continued focus on aesthetic design, combined with the high price tag, can be frustrating to many who want to be able to adjust brush rollers or use pre-existing attachments.
Overall, as one of the older and most distinguished vacuum brands available today, Dyson products are understandably somewhat controversial. For quick reference, here are the major benefits (and detriments) of owning a Dyson vacuum:
PROS
CONS

Premium build quality
Durability
Sleek design
Great suction power
Excellent filtration
High capacity

High cost
Poor ergonomics
Little adjustability
Frustrating maintenance
Shark Vacuums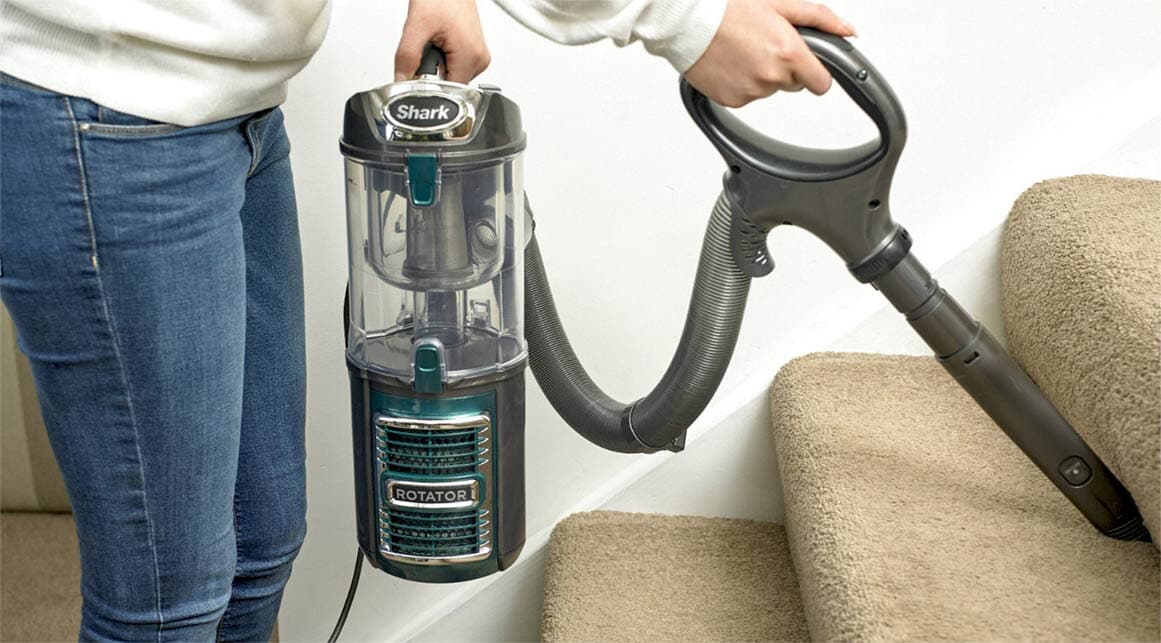 If Dyson products are the tried-and-true option in the vacuum cleaner market, then Shark vacuums are the new arrivals that have quickly and thoroughly disrupted the status quo. At just around 20 years old, Shark hasn't had a long time to develop unique features or build a dedicated consumer base. That hasn't stopped the company, though, from quickly becoming the top contender to one of the oldest names in the industry.
Much like Dyson, Shark vacuum cleaners are almost entirely bagless and work with filters and bins rather than bags and zippers. Shark may have initially focused on no-frills upright models, but the current lineup is anything but that. Focusing on stick vacuum cleaners 2-in-1 hybrids, Shark aims to remain the most powerful option on the market whilst still remaining one of the cheaper options on the market. In some cases, comparable Shark vacuum cleaners will come in at around half of the cost of the correlated Dyson product. Simply put: Shark vacuums are unique, focus on features that dramatically improve operation, and balance quality with cost exceedingly well.
Product Lineup
Shark offers vacuum cleaners in all major configurations, from uprights to sticks and even robotic options. Their upright vacuum cleaner offerings utilize long, descriptive names that correspond either to the specific type of product or a feature that is included. For instance, the Shark APEX DuoClean is considered to be in the "apex" line of vacuums but features DuoClean technology to gently scrub and clean hardwood.
Other available models, such as the Rotator and Navigator, often feature the Lift-Away technology that makes Shark stand out. By simply lifting the bin away from the brush roller, homeowners can easily clean those hard to reach above-ground surfaces. In the case of the APEX, the brush roll can also be utilized in handheld more to more easily clean staircases.
Shark's answer to the Dyson V10 and similar products is clear as day, however, as both the corded and cordless stick vacuum cleaners from the company tend to take center stage. The Shark Rocket and Shark ION remain the more popular stick vacuum cleaners offered by the company. Like Dyson, these can be used either in handheld mode or attached to a brush roller to quickly clean up carpets. Small, powerful, and lightweight, these are the types of products that come to mind when you think of Shark.
Shark's robot vacuum cleaner line are some of the least-known of their current product lineup, but simple controls either through app or voice command and various remote controls mean that these Shark products can be set up and left to work as needed.
Pros and Cons
Shark products may be disruptive in their design and approach, but that doesn't always mean that every move made is going to be a success. Shark has a tendency of quickly moving away from certain models and names to leave a trail of obsolete products with similar-sounding names. That's why navigating through the Shark product lineup might require model numbers, as terms like "ION," "Lift-Away," and "DuoClean" tend to be scattered throughout many product names.
Likewise, Shark products are cheaper than Dyson, and because of this, build quality (particularly in the cheaper models) tends to be worse. Shark products are highly capable as well, but may need to be replaced more often than their Dyson equivalent. For quick reference, here are the major benefits (and detriments) of owning a Shark vacuum:
PROS
CONS

Lower cost
Great features
Lots of attachments
Many product options and variations
Lightweight and versatile

Build quality can be poor
Periodic maintenance will be required
Confusing product nomenclature
Low capacity
Final Thoughts
At the end of the day, which vacuum cleaner manufacturer is better? It's a hard question to answer. Generally speaking, Dyson products appeal more towards homeowners who want to purchase a product that will last for years to come. Light on features or not, Dyson products are consistently durable, powerful, and more often than not, some of the best available at any price point.
That doesn't make Shark vacuums less valuable overall, though, than the comparable Dyson options. In fact, when it comes to Shark cordless stick vacuums, their options, attachments, and adjustability far surpass what can be found with a Dyson product. We recommend Shark products for a more user-friendly, less expensive experience.
No matter which company you choose to take your business to, we hope that our overview here has helped you understand that, at least in the battle of Dyson and Shark, there is no winner, just a difference in approach that needs to be appreciated and understood. We recommend considering the type of product you need, what types of surfaces you need to clean, as well as your price range to uncover which product from which company may be right for you. No matter who you go with, you're selecting one of the best vacuum manufacturers in business today.